Abyss To Be Inducted Into Impact Wrestling Hall Of Fame
Impact Wrestling has announced that Abyss will be inducted to the Impact Wrestling Hall of Fame, joining Sting, Kurt Angle, Jeff Jarrett, Team 3D, Earl Hebner and Gail Kim who have been inducted.
I'm absolutely over whelmed with the response to my upcoming @IMPACTWRESTLING Hall of Fame induction. Thank you ALL for your messages. This is one of the highlights of my career. I'm over come with emotion. Thank you to everyone who ever supported me. This is for all of YOU!!

— Abyss (@TherealAbyss) September 21, 2018
Impact Wrestling Changes Locations for Two Upcoming Events
Impact Wrestling has officially announced location changes for two upcoming PPV events – Bound For Glory and Victory Road, according to Fightful.
Bound For Glory will be taking place in Albany New York on Friday October 7th, which is the first time the company will be running a major PPV event on a Friday. The event was originally scheduled for October 8th, in Danbury Connecticut.
Victory Road will be taking place on September 23rd from Skyway Studios in Nashville Tennessee, a change from their originally scheduled location of Philadelphia, Pennsylvania.
Scarlett Bordeaux Granted Release From Impact Wrestling
Scarlett Bordeaux has been granted her release from Impact Wrestling.
Impact Wrestling confirmed that they have parted ways with the 28-year old Bordeaux.
"IMPACT Wrestling confirms that it has released Scarlett Bordeaux from her commitments to IMPACT" Impact Wrestling said in an official statement. "We wish her every success in her future endeavors."
I couldn't be more excited to just be a free agent for a while. With that being said, promoters I'm looking to fill July 6th and July 19th! [email protected]#Independent #Smokeshow #StillMakingWrestlingSexyAgain https://t.co/owUZskKWro

— Scarlett Bordeaux (@Lady_Scarlett13) June 18, 2019
Killer Kross Discusses Request for Release from Impact Wrestling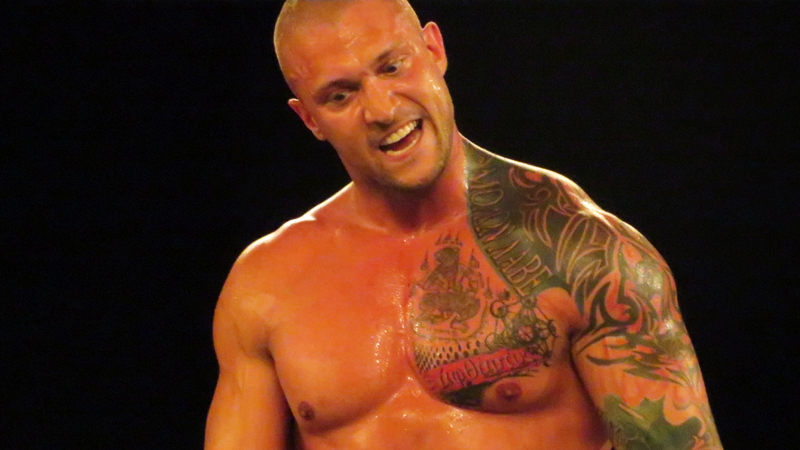 Killer Kross made headlines recently when he requested his release from Impact Wrestling, and now Kross has discussed the decision to ask for his departure from the company in a brand new interview with the 'Wrestling Perspective' podcast.
"I personally really don't really need much," Kross said (h/t Pro Wrestling Sheet). "But it's just different when you have people to take care of, circumstances change in life. You can't anticipate it. […] Being told to go get another job by your job, that's f****d up. You're struggling to make ends meet taking care of people, and the job that you can barely afford to have tells you to go get another job so you can keep that job. It's like working at a corporation being told to go work at McDonald's. It's a weird feeling."
"[…] I found out how much people are being paid, and I wanted to be paid on the same scale as that," Kross continued.
"I wasn't asking for anything that was honestly unreasonable. In all sincerity. And I'm not gonna bullsh*t you guys. I really wasn't. That's ok if the company does not agree that I am worth that. I will not take offense to that. That's ok. It's not my company. I'm just an employee. And I'm not saying that because I think I'm supposed to say that. But if they really feel that way after one year, if they feel that I'm not worth what I'm asking…professionally, kindfully, please…let me go somewhere else, and I will prove it to everyone that I can draw what I'm asking for."