Bobby Roode On Joining WWE, Leaving Impact Wrestling
WWE superstar Bobby Roode recently appeared on 'Chasing Glory with Lilian Garcia' to talk about a number of topics including his transition from Impact Wrestling to WWE, including the decision to leave the company he had spent so many years with.
"For me, just the passion was starting to go away, and in my mind I was thinking like; 'If I don't want to leave my house and I don't want to do what I've loved to do for the last 17 years, then I really have to rethink what I want to do here'" Roode said.
Roode then described his talk with Triple H where he was initially pitched a training gig at the WWE Performance Center, but felt that he had enough left in the tank that he wanted to perform in NXT, and eventually, the main roster.
"'Okay cool, we'll give you an opportunity" Roode said. "We'll give a shot and see where it goes. So, they flew me down to WrestleMania 32, went down there, met Hunter [Triple H] face to face, kind of met everybody, met the crew, and I just immediately felt at home. I know what I said, 'I don't like change', but, I walked in there and everybody was really cool."
WWE Smackdown vs. Raw: March 11, 2019
The Good
For Raw, their main event was a falls count anywhere match between Dean Ambrose and Drew McIntyre and this was awesome to watch. This match was created after McIntyre sneak attacked Roman Reigns before his match with Baron Corbin, which angered Ambrose and made him demand that match. These two fought all over the arena and McIntyre ended up winning after hitting a claymore kick on Ambrose, who's arm and head were pinned against a rail. It is looking like McIntyre face off against Roman Reigns at Wrestlemania, which should be a solid match.
For Smackdown, the ending segment with Kofi Kingston and Vince McMahon is really making the story for the WWE Championship match at Wrestlemania intriguing. After Kingston confronted McMahon about not getting a championship opportunity after 11 years with WWE, McMahon said he will give him his opportunity, if he can survive a gauntlet match on Smackdown next week. This gauntlet includes Rowan, the Bar, Randy Orton, and Samoa Joe.
The Bad
For Raw, they had a segment between Nia Jax and Natalya, which felt rushed from the beginning. After Natalya announced that Beth Phoenix would accompany her for her match against Jax, the match didn't last longer than a minute before Phoenix interfered and got Natalya DQ'd from the match. This may led to a tag match at Wrestlemania, but having segments that don't last longer than five minutes is not a proper way to build up a match.
For Smackdown, there was a five minute match between Asuka and Sonya Deville and it was not very good. The ending was similar to the PPV match between Asuka and Mandy Rose, but it was very poorly executed this time around. Asuka has been more involved in a storyline between Mandy Rose and Sonya Deville than her actually being champion, which is not how she should be handled.
The Final Verdict
Overall, both shows were solid again this week. Both brands focused heavily on Wrestlemania as well as the fallout from Fastlane. There are lots of exciting stories going into Wrestlemania so hopefully both brands continue to ramp up the intensity of each one. With that said, I will have to say that Raw had the better show this week. A great promo between Batista and Triple H, an entertaining main event, and an emotional goodbye to Kurt Angle is what gave Raw the better show this week. In conclusion, WWE has been doing really good building up the road to Wrestlemania, so hopefully they keep this momentum going after this PPV too.
Kurt Angle vs. John Cena Planned for WrestleMania 35
This week on RAW, WWE Hall of Famer Kurt Angle announced that he will have his farewell match at WrestleMania 35, putting an end to his legendary career.
While an opponent has not been officially announced, sources say that the plan is to put Angle against John Cena, bringing their storyline full-circle.
Cena fueled rumors with a post on Instagram this week, but the match is pretty much set.
Harlem Heat Announced for WWE Hall of Fame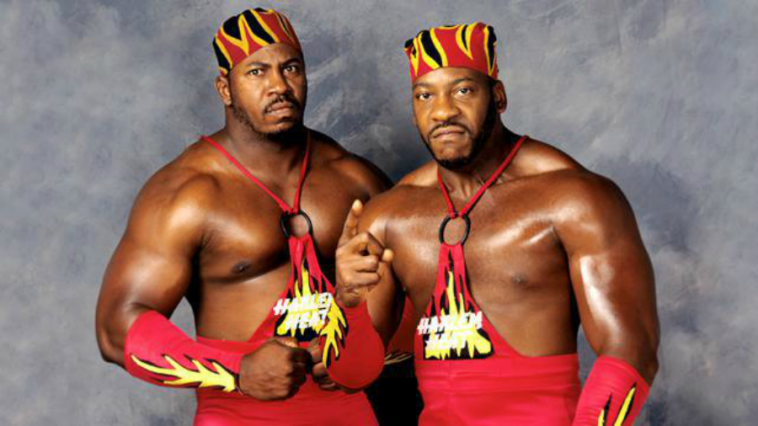 Legendary WCW tag team Harlem Heat has been officially announced for the WWE Hall of Fame Class of 2019.
Harlem Heat will join Torrie Wilson, Billy Gunn, Sean Waltman, Chyna, Triple H, Shawn Michaels, Road Dogg, & the Honkey Tonk Man as this year's inductees and WWE made the announcement during Monday Night Raw with the following video: