Brock Lesnar In Negotiations With TNA
PwInsider.com is reporting that TNA has opened discussions with former WWE and IWGP champion Brock Lesnar about coming into the company this fall. The belief is that discussions circled around the idea of Lesnar coming into the company once TNA moves forward with its expected two hour expansion of Impact on SpikeTV. As long as negotiations are completed as expected, that expansion is believed to take place in early October. Kurt Angle is working as something of a conduit between the two sides and had a long conversation with Lesnar about coming in while the two were both in Japan working for Antonio Inoki. One source has indicated to me that Lesnar quietly traveled to Nashville for an initial meeting several weeks ago.
Tetsuya Naito Posts Video Aimed at Chris Jericho
With Chris Jericho set to defend his IWGP Intercontinental Championship against Tetsuya Naito at Wrestle Kingdom 13, the trash talk has started.
Naito posted the following video, via New Japan Pro Wrestling's official YouTube channel, where he mocks the future WWE Hall of Famer.
Cody Rhodes Provides Update on Knee Injury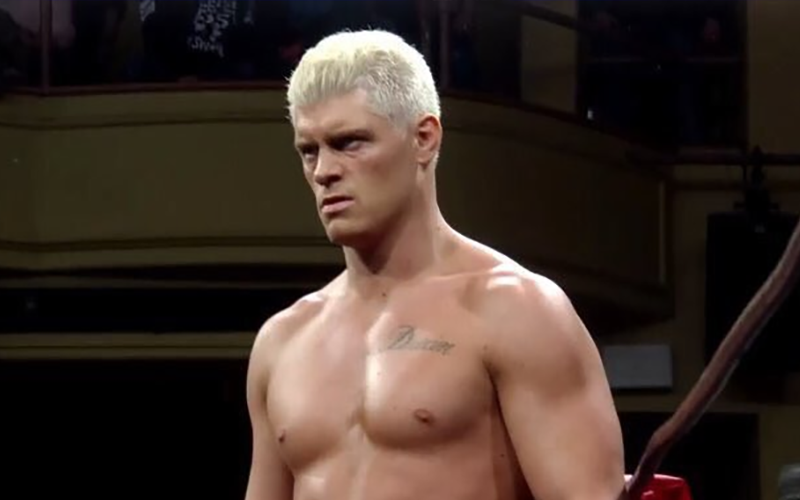 IWGP United States Champion Cody Rhodes announced that he recently suffered a knee injury during a Ring of Honor show that took place in Buffalo, New York, describing hearing a "pop" in his knee when working his way through the crowd.
Rhodes has announced that he has been forced to withdraw from his scheduled IWGP United States Title defense against Beretta and has since provided an update regarding the severity of his knee injury, via his Twitter account.
GOOD news is my doctor is fairly confident that my mcl/pcl/acl are structurally sound.

BAD news is the meniscus is fairly damaged, gonna' require a scope. No dates will be adjusted at the moment, and I'll definitely still compete in the final battle main event & at WK. pic.twitter.com/PtyK1wpoiz

— Cody Rhodes (@CodyRhodes) November 12, 2018
Cody Rhodes Said Bullet Club to WWE in January "Pretty Possible"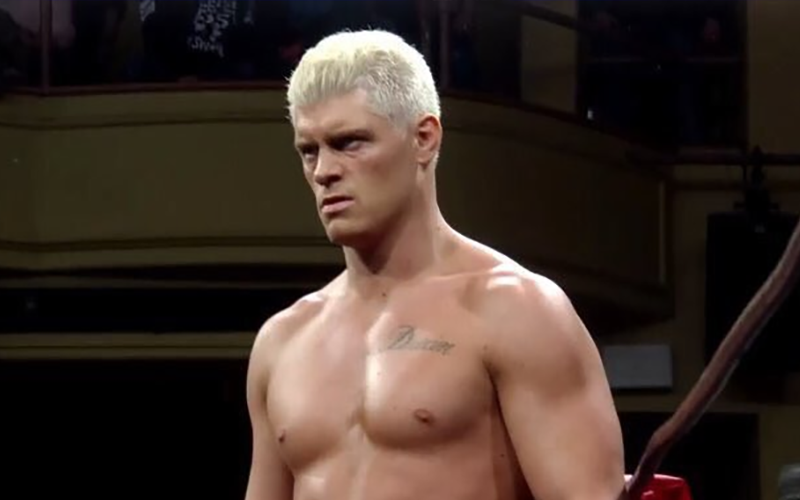 IWGP United States Champion and NWA World Heavyweight Champion Cody Rhodes may be on his way back to the WWE, with some of his friends, when he officially hits free agency at the start of the 2019 year.
Shortly after appearing at New Japan's Fighting Spirit Unleashed event this past Sunday, Rhodes spoke to WrestlingInc and discussed a potential return to WWE in January, along with the possibility of the Bullet Club joining him.
"Everyone has different opinions and it's hard to get the opinion of someone when it's, 'Hey what do you wanna do? What is the next thing you wanna do?'" Rhodes said, adding that; "There's five of us [Bullet Club] that's a core unit that plan to stick together, and hopefully we can really do that.
I don't want to make any judgments as I've had a great time with these guys. I'd like The Elite to continue and I'd like to bring you guys something like an All In sequel."
Cody and the Bullet Club to WWE is a hot rumor, and one that will be constantly discussed leading up to the moment he officially becomes a free agent on January 1st, 2019.