Buff Bagwell Said WCW Roster Didn't Have Heads Up Regarding WWE Acquisition
It's one of the most important, and industry-impactful moments in the history of professional wrestling when Vince McMahon's WWE purchased Ted Turner's WCW signaling the end of the Monday Night Wars back in 2001.
Former WCW, and later WWE, superstar Buff Bagwell talked about how the WCW roster didn't really have a heads up about the purchase.
"We all pulled up [to Nitro], and we all saw the WWF trucks together, and we all looked at each other and went, that's not good" Bagwell said in an interview with CBS Sports.
"We were seeing people crying and taking pictures with Ric and the belt. We knew it was bad, but we just didn't know how bad. Then Shane [McMahon] calls a meeting in five minutes. In five minutes of us trying to find out what was going on, Shane had a meeting, and he comes walking in with the entire company inside this room. It was about 45 seconds long tops. He said, 'Hey, my name's Shane McMahon. I own the company. My dad bought the company today, so we now own the WCW. We're going to keep some wrestlers. We're going to get rid of some wrestlers. We're going to keep some referees. We're going to get rid of some referees. We're going to keep some office talent, and we're going to fire some office talents. Good luck. See you later.' That was it."
Bagwell also discussed his abrupt release from WWE shortly after.
"It couldn't have been the match, because I've wrestled Booker a thousand times and never missed a step until that night. That's out. If my mom called or not, once again I know she didn't, but let's say she did, it's not worth getting fired over. I think Buff Bagwell deserves, 'Tell your mother not to ring our phone no more.' Give him a warning. I basically ended up getting released for … I don't know. I raised my hand to find out why I was getting fired. They called it released. I said, 'Well, what do I do with a release?' And they said it means they could bring me back in three months. I knew that was (garbage), but I still told myself, 'I'm going to shake hands, smile and get out of the room before you start crying.' I waited three months and almost four months just to show I wasn't bothering them. I called up Jim Ross, and he goes … I swear to God, he went, 'What do you want, Marc?' I went from Buff Bagwell to, 'What do you want, Marc?' I said, 'Jim, let me totally clear the air here. You guys asked me to call you back in three months. I waited three months and three weeks, almost four months, and did what y'all told me to do.' I was scared I'd get heat for that, but I said 'I did what you asked me to do.' Then he said, 'We have no openings. We'll call you if we do.' Click."
Bagwell was also asked if he had patched things up with Jim Ross.
"No, and there's way unless he says, 'I lied, I don't like you, and I was passing the truth along.' And I will thank him for telling the truth, and then he's off the hook. But for him to defend himself and say he likes me after having dogged me out and viciously calling me a mama's boy and that I can't wrestle… I don't think it's fixable. I just don't."
WWE Hall of Famer Stevie Ray Talks Not Joining WWE After WCW Buyout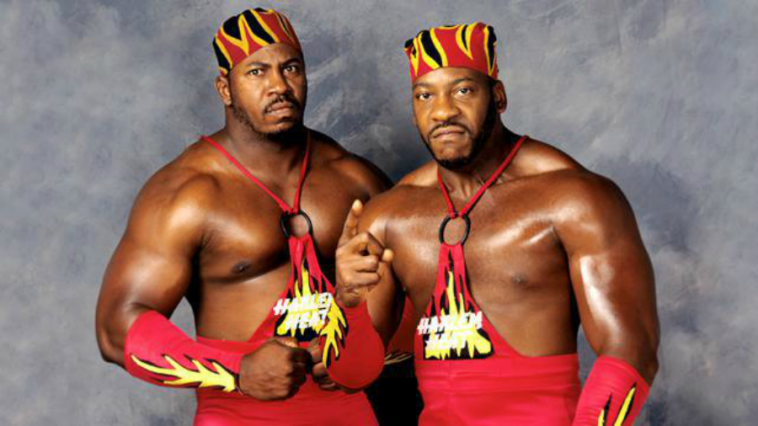 WWE Hall of Famer Stevie Ray, who was inducted as part of Harlem Heat, alongside his brother Booker 2, in this year's WWE Hall of Fame, recently discussed why he never joined WWE following his career in WCW.
Stevie Ray recently appeared on an episdoe of 'Conversations with the Big Guy' with host, and former WWE superstar, Ryback and talked about his thinking when WWE bought WCW.
Although his brother Booker T went on to WWE, Stevie Ray didn't want to do the same.
"I didn't want to go to WWF (WWE). As a matter of fact, the last WCW Nitro, I didn't even attend and they sent me a ticket. Bu,t I was always in the mindset of this is competition to me. This is NFL vs AFL, or National League versus American League in baseball. WCW vs WWF, to be honest with you, bro, I didn't want to go out like a bitch."
The Monday Night Wars were hard to get past for Stevie Ray.
"We had been fighting for the team (WCW). But when I heard Vince McMahon had come in, and stuff like that, which I knew was coming, it's like, you saw the writing on the wall and you put it in the back of your mind.
But at the end of the day I knew it was going to happen. But I didn't attend the last show because my brother [Booker T] said that they (WWE) are going to be auditioning people. I told him that he should do it, but I'm done."
Stevie Ray was concerned that WWE would change to Harlem Heat, stripping them of the elements that made that tag team so special.
"I wanted people to remember Harlem Heat as an ass-kicking tag team of color, you see what I'm saying? I didn't want us to be something else. I didn't want us to turn into a "Doink the Clown". So, I'm not saying that they would have done this with Harlem Heat, but, I didn't want to lose the edge that we once had as Harlem Heat."
Harlem Heat Announced for WWE Hall of Fame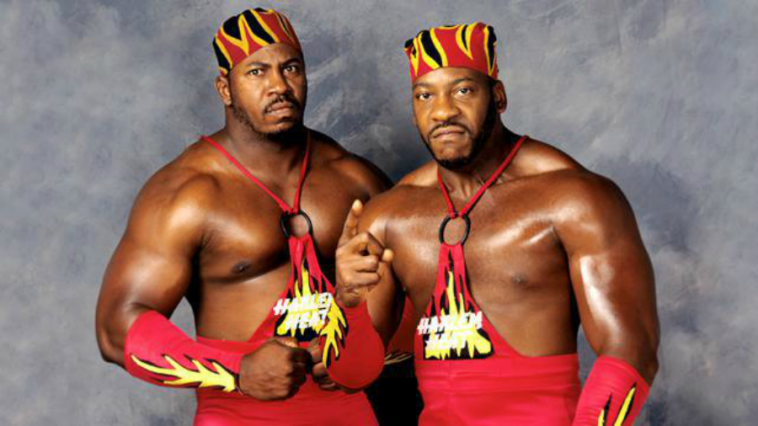 Legendary WCW tag team Harlem Heat has been officially announced for the WWE Hall of Fame Class of 2019.
Harlem Heat will join Torrie Wilson, Billy Gunn, Sean Waltman, Chyna, Triple H, Shawn Michaels, Road Dogg, & the Honkey Tonk Man as this year's inductees and WWE made the announcement during Monday Night Raw with the following video:
NWA Legend Dick Slater Passes Away
National Wrestling Alliance legend, and decorated champion, Dick Slater has passed away at the age of 67, according to post that paid tribute to Slater made my NWA.
The National Wrestling Alliance sends its deepest sympathies and condolences to the family, friends and fans of Dick Slater.

As tough as they come. A decorated champion of the @NWA across every territory he wrestled including being United States, Mid-Atlantic and TV champion. pic.twitter.com/dqHlLqnOJx

— NWA (@nwa) October 18, 2018
Slater wrestled professionally from 1972 to 1996 for promotions including NWA and WCW, where he finished his career. Slater was a 4 time Georgia Heavyweight Champion, 2-time NWA Macon Heavyweight Champion, NWA United States Champion, NWA Mid-Atlantic Champion, 2-time NWA TV Champion, 2-time NWA Florida Heavyweight Champion, and NWA Brass Knuckles Champion.