Chris Jericho Says New Japan "Breathing Down The Neck" Of WWE
IWGP Intercontinental Champion Chris Jericho believes that while New Japan won't ever top WWE, they are certainly putting the pressure of competition on the wrestling giant.
"[New Japan] is a company that's slowly but surely increasing its worldwide popularity and basically breathing down the neck of the WWE" Jericho said, in an interview with the Winnipeg Free Press' Taylor Allen.
"It's a Japanese wrestling company, the top stars are Japanese, but there we were, two foreigners, headlining and main eventing the Tokyo Dome. It would be like two Japanese football teams in the Super Bowl. The fact it's two guys from Winnipeg is a really huge deal."
Jericho believes that what makes New Japan so successful is that they present something different than what fans see in WWE programming.
"Obviously, you'll never beat WWE, but to carve out a niche for yourself within the market, you have to do something different, and New Japan is a completely different animal. Yes, it's still pro wrestling, but it's a completely different style and much more reformed, more hard-hitting and, in a lot of ways, more fun, depending on what you're looking for."
Chris Jericho Vows to End Tetsuya Naito's Career
Tetsuya Naito Posts Video Aimed at Chris Jericho
With Chris Jericho set to defend his IWGP Intercontinental Championship against Tetsuya Naito at Wrestle Kingdom 13, the trash talk has started.
Naito posted the following video, via New Japan Pro Wrestling's official YouTube channel, where he mocks the future WWE Hall of Famer.
Cody Rhodes Provides Update on Knee Injury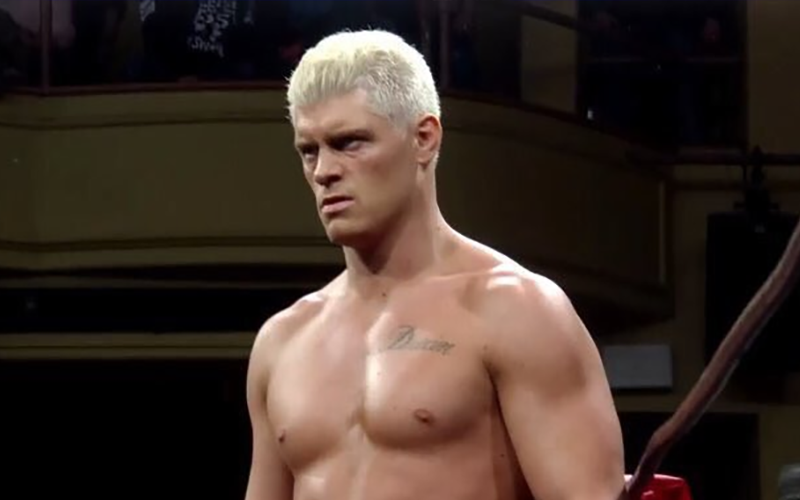 IWGP United States Champion Cody Rhodes announced that he recently suffered a knee injury during a Ring of Honor show that took place in Buffalo, New York, describing hearing a "pop" in his knee when working his way through the crowd.
Rhodes has announced that he has been forced to withdraw from his scheduled IWGP United States Title defense against Beretta and has since provided an update regarding the severity of his knee injury, via his Twitter account.
GOOD news is my doctor is fairly confident that my mcl/pcl/acl are structurally sound.

BAD news is the meniscus is fairly damaged, gonna' require a scope. No dates will be adjusted at the moment, and I'll definitely still compete in the final battle main event & at WK. pic.twitter.com/PtyK1wpoiz

— Cody Rhodes (@CodyRhodes) November 12, 2018