Eric Bischollf Talks Bret Hart's WWE Departure In 1997
Former WCW President Eric Bischoff recently discussed the WWE departure of Hall of Famer Bret 'Hitman' Hart back in 1997, which saw the "Excellence of Execution" join WCW.
Bischoff talked about how he didn't care about Hart bringing the WWE Championship to WCW, among other things, on his podcast, 83 Weeks, with Conrad Thompson.
"There were probably two or three different conversations about that" Bischoff said.
"The one conversation that I distinctly remember, I remember that I was in Wyoming. I remember it because my cell phone went off and I was in a cell area that was really sketchy, where I was around a post office, in the middle of nowhere" Bischoff continued.
"I remember going inside the post office to use a pay phone and I remember standing there thinking, why am I having this conversation again? It is not that important of a deal.
I convinced Bret Hart, one last time, do not worry about the [WWE] Championship belt.
In my mind, I remember thinking this at the time, what I thought Bret Hart should do is given the fact that he is Bret Hart, and you know, Stu Hart and the Hart family legacy, the tradition of the business, what I wanted Bret to do is just pass the belt on.
"Do the right thing, shake Vince McMahon's hand, leave on good terms. The business; the audience would have had more respect for him than to hold on to the belt because he didn't want to lose in Montreal, Quebec Canada because he is a Canadian. That, to me, didn't make any sense.
"Worrying about it didn't make any sense to me because Bret Hart was coming to WCW. The fans were sophisticated enough to know that if he lost a match it wasn't going to diminish who Bret Hart was. That logic from talent never made any sense to me. That is when you get sucked in to the work where you work yourself. I tried to explain that to Bret Hart. It just didn't matter to me".
Harlem Heat Announced for WWE Hall of Fame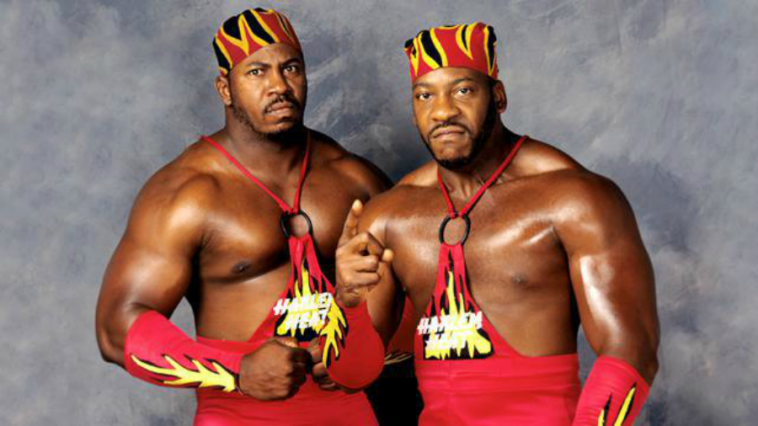 Legendary WCW tag team Harlem Heat has been officially announced for the WWE Hall of Fame Class of 2019.
Harlem Heat will join Torrie Wilson, Billy Gunn, Sean Waltman, Chyna, Triple H, Shawn Michaels, Road Dogg, & the Honkey Tonk Man as this year's inductees and WWE made the announcement during Monday Night Raw with the following video:
NWA Legend Dick Slater Passes Away
National Wrestling Alliance legend, and decorated champion, Dick Slater has passed away at the age of 67, according to post that paid tribute to Slater made my NWA.
The National Wrestling Alliance sends its deepest sympathies and condolences to the family, friends and fans of Dick Slater.

As tough as they come. A decorated champion of the @NWA across every territory he wrestled including being United States, Mid-Atlantic and TV champion. pic.twitter.com/dqHlLqnOJx

— NWA (@nwa) October 18, 2018
Slater wrestled professionally from 1972 to 1996 for promotions including NWA and WCW, where he finished his career. Slater was a 4 time Georgia Heavyweight Champion, 2-time NWA Macon Heavyweight Champion, NWA United States Champion, NWA Mid-Atlantic Champion, 2-time NWA TV Champion, 2-time NWA Florida Heavyweight Champion, and NWA Brass Knuckles Champion.
Sting Talks Scorpion Deathlock
WWE Hall of Famer Sting recently appeared on the Apter Chat podcast to discuss a number of topics, including where he got the idea of the Scorpion Deathlock finisher from, a move he used throughout his storied career.
Sting revealed that he the inspiration from wrestler Riki Choshu at a Japanese show.
"I was fortunate enough in those early days, while I was still with Bill Watts, (Giant) Baba from Japan wanted me to come do a show. Bill sent me to Japan and there was a wrestler named Riki Choshu. He used that hold and I went 'oh, I like that' and so then the scorpion kinda popped in all at the same time and attempting to brand myself" Sting said.
Sting also talked about the demise of WCW, which was eventually bought out by WWE.
"It was shocking, it was surreal, it was emotional because it was a lot of years of a lot of sacrifice" Sting explained. "Fighting tooth and nail to not be the second class wrestling organization, but to finally evolve into the number one wrestling organization in the world.
"To be that first class wrestling organization, a global machine, and to just watch it slip through your fingers and be gone and totally out of your control. I always said it was like the enemy coming into your camp and having their way."