Jinder Mahal Believes 'British Bulldog' Belongs In WWE Hall of Fame
Jinder Mahal may be hated on-screen with fans disagreeing with both his comments and his actions.
But Mahal won't find many fans who will disagree with his belief that the 'British Bulldog' Davey Boy Smith deserves to be enshrined in the WWE Hall of Fame.
"[British Bulldog] had a great, storied career. From tagging with The Dynamite Kid to breaking out on his own, his career had a great evolution," Mahal said, during an interview with The Independent.
"He started in Stampede Wrestling in Calgary for Stu Hart and before that had been training in England before being brought in with Dynamite, and of course that classic, classic match against Bret Hart at Summerslam – that's one of my all-time favorite matches.
"He's just a great, great superstar in the history of WWE, so I don't think it is a matter of if he'll be inducted into the Hall of Fame, but when he'll become a member."
With the WWE still rounding out the names for the WWE Hall of Fame class of 2018, they can still discuss adding Smith to the class, but it is more likely that if it does happen, it would be in the future.
WWE Hall of Famer Stevie Ray Talks Not Joining WWE After WCW Buyout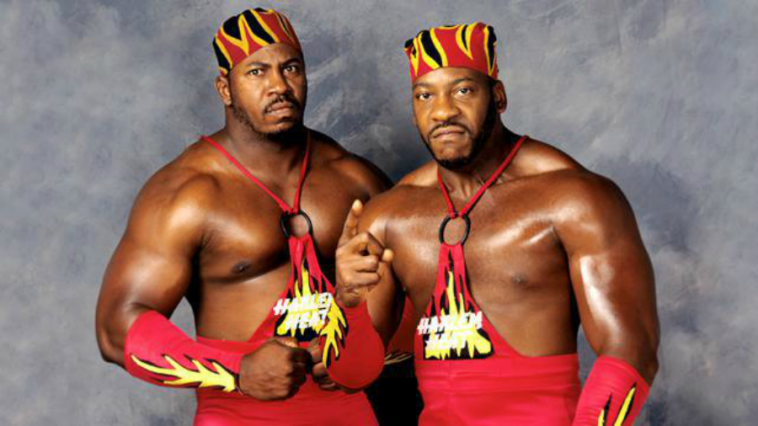 WWE Hall of Famer Stevie Ray, who was inducted as part of Harlem Heat, alongside his brother Booker 2, in this year's WWE Hall of Fame, recently discussed why he never joined WWE following his career in WCW.
Stevie Ray recently appeared on an episdoe of 'Conversations with the Big Guy' with host, and former WWE superstar, Ryback and talked about his thinking when WWE bought WCW.
Although his brother Booker T went on to WWE, Stevie Ray didn't want to do the same.
"I didn't want to go to WWF (WWE). As a matter of fact, the last WCW Nitro, I didn't even attend and they sent me a ticket. Bu,t I was always in the mindset of this is competition to me. This is NFL vs AFL, or National League versus American League in baseball. WCW vs WWF, to be honest with you, bro, I didn't want to go out like a bitch."
The Monday Night Wars were hard to get past for Stevie Ray.
"We had been fighting for the team (WCW). But when I heard Vince McMahon had come in, and stuff like that, which I knew was coming, it's like, you saw the writing on the wall and you put it in the back of your mind.
But at the end of the day I knew it was going to happen. But I didn't attend the last show because my brother [Booker T] said that they (WWE) are going to be auditioning people. I told him that he should do it, but I'm done."
Stevie Ray was concerned that WWE would change to Harlem Heat, stripping them of the elements that made that tag team so special.
"I wanted people to remember Harlem Heat as an ass-kicking tag team of color, you see what I'm saying? I didn't want us to be something else. I didn't want us to turn into a "Doink the Clown". So, I'm not saying that they would have done this with Harlem Heat, but, I didn't want to lose the edge that we once had as Harlem Heat."
Harlem Heat Announced for WWE Hall of Fame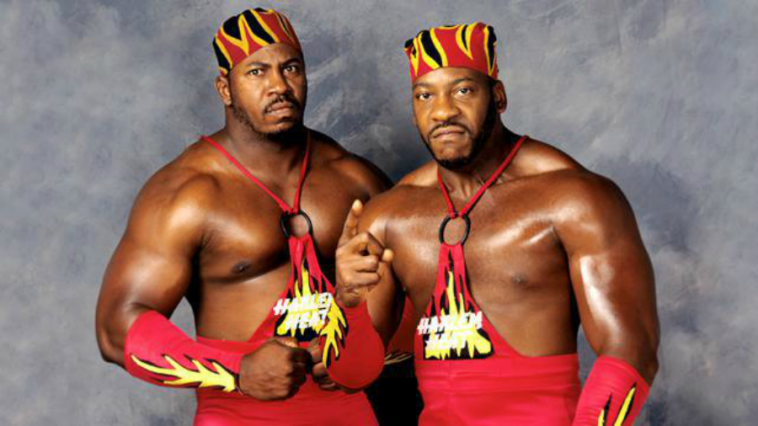 Legendary WCW tag team Harlem Heat has been officially announced for the WWE Hall of Fame Class of 2019.
Harlem Heat will join Torrie Wilson, Billy Gunn, Sean Waltman, Chyna, Triple H, Shawn Michaels, Road Dogg, & the Honkey Tonk Man as this year's inductees and WWE made the announcement during Monday Night Raw with the following video:
NWA Legend Dick Slater Passes Away
National Wrestling Alliance legend, and decorated champion, Dick Slater has passed away at the age of 67, according to post that paid tribute to Slater made my NWA.
The National Wrestling Alliance sends its deepest sympathies and condolences to the family, friends and fans of Dick Slater.

As tough as they come. A decorated champion of the @NWA across every territory he wrestled including being United States, Mid-Atlantic and TV champion. pic.twitter.com/dqHlLqnOJx

— NWA (@nwa) October 18, 2018
Slater wrestled professionally from 1972 to 1996 for promotions including NWA and WCW, where he finished his career. Slater was a 4 time Georgia Heavyweight Champion, 2-time NWA Macon Heavyweight Champion, NWA United States Champion, NWA Mid-Atlantic Champion, 2-time NWA TV Champion, 2-time NWA Florida Heavyweight Champion, and NWA Brass Knuckles Champion.