Kenny Omega Talks Chris Jericho Match, Shinsuke Nakamura In WWE
NJPW star Kenny Omega is gearing up for his mega-fight with WWE legend Chris Jericho at Wrestle Kingdom 12 and sat down with Sports Illustrated to talk.
Omega is ready for his clash with Jericho.
"I really want this match to be a wake-up call to New Japan and WWE" Omega said.
"This match is going to open up a lot of eyes, and it's going to invoke a feeling you've never felt when watching a wrestling match. It's a clash of unique worlds, and the match we're going to show with aggression, violence, and disdain is going to evoke a new kind of emotion from people watching."
Omega also shared his thoughts on Shinsuke Nakamura's run with WWE.
"I'm happy for the response that he's getting, of course, and all of us in New Japan knew when he left that he was going to get over with his charisma. But when I see Nakamura in WWE, it's hard for me to say he's done anything compelling in-ring since he's been there, which is a shame. It will just take the one right story and the one right moment and then people will be captivated by everything that he does. Right now, he hasn't had that."
"Even to another degree, everything in WWE is super over-booked. Some people in WWE even need the steps and their footing in the ring choreographed. They have to pace their breathing before they even go through with a match in the ring. When you're used to dealing with people who need that match management, who need to have that much choreography in their matches before they go out there and perform, then when a guy like Nakamura–who is this new age 'strong style,' and a lot of that is based off emotion and feeling and fighting spirit–wrestles someone who needs marks on the ring so that he can get his footing right with a set of instructions, that's where Nakamura's style gets lost in translation. Everything starts to come across as soulless, if that makes any sense."
Mercedes Mone Set to Star in New Film
Mercedes Mone (aka Sasha Banks0 has been casted in a brand new role, as she will be staring in the upcoming action-thriller film "The Collective" which has already wrapped, according to Deadline.
According to the reported rundown: "In the recently-wrapped film from director Tom DeNucci, a group of righteous assassins called The Collective take aim at a highly sophisticated human trafficking ring backed by a network of untouchable billionaires. With their backs against the wall, The Collective has no choice but to put their most important mission in the hands of rookie assassin, Sam Alexander (Till). What he lacks in experience he makes up for in savvy, grit, and a keen ability to improvise in the most dangerous situations. He is aided on his journey by Hugo (Gibson) and Liam (Johnson), former CIA operatives turned rogue vigilantes. They face off against Daisy (Rose), the cunning general manager of this evil, clandestine organization. Sam must prove to himself, Liam and Hugo that he's Collective material on this life-or-death, take-no-prisoners mission."
Mone will play Nikita.
Jay White Expected to Depart NJPW
New Japan Pro Wrestling is set to lose another big star as "Switchblade" Jay White's contract is set to officially expire soon and he is not expected to re-sign with the company, according to Fightful Select.
According to the report: "Switchblade Jay White's contract is up relatively soon and is expected to leave New Japan Pro Wrestling, per those in the company. Those that we've spoken to believe both WWE and All Elite Wrestling are interested in getting the former IWGP World Heavyweight Champion, however, WWE sources seemed confident they would land him,"
With AEW already working with White and featuring him on television, it would appear that they have the edge in securing his services. The same could be said for Impact Wrestling, but they likely would be outbid financially and don't offer the same kind of visibility as either AEW of WWE.
WWE is looking to stock up NXT again with premier talent, and has already brought in a bunch of big names back to WWE, but would NXT appeal to White in the same way that a run on WWE's main roster would?
Financially, WWE could have the edge, and perhaps provide White with much bigger exposure.
Will Ospreay Has Been Contacted by WWE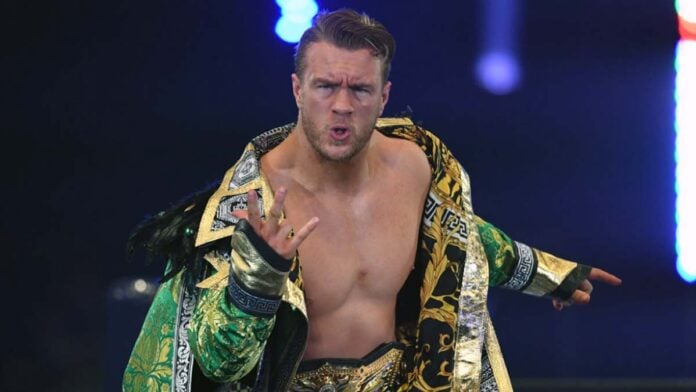 New Japan Pro Wrestling superstar and current  IWGP United States Heavyweight Champion Will Ospreay has confirmed that he has been contacted by WWE and revealed that it is something that he is considering.
Ospreay also mentioned some of the WWE names he would be interested in facing if he were to find himself in WWE.
"I've been approached by them, so I have a lot to think about" he said, according to Tokyo Sports. "I've mentioned Seth Rollins' name many times… Also, considering my history, it would be a dream to fight Ricochet again. I think that because I think we have become completely different wrestlers than when we fought in the past."
Ospreay has competed for AEW, Progress Wrestling, Rev Pro, and Ring of Honor throughout his career, among others.