Kevin Owens Injury Update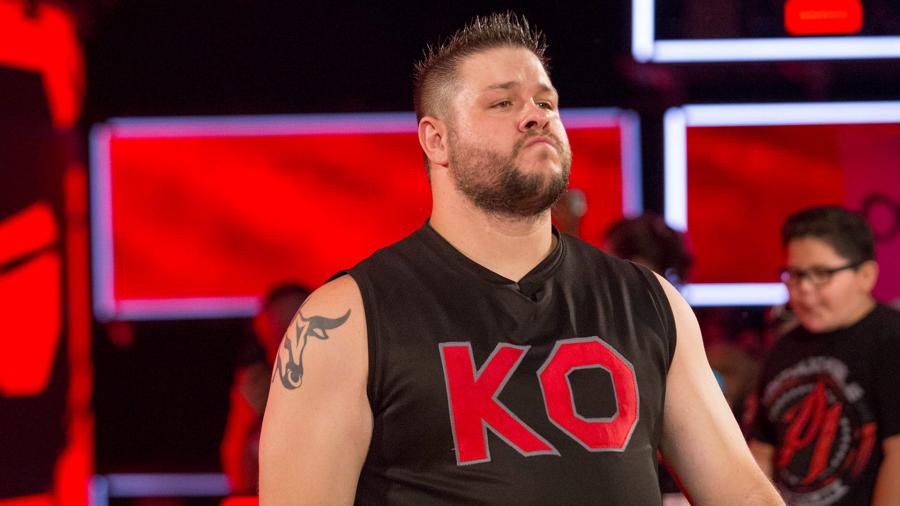 WWE has released an update on Kevin Owens' injury.
"After a 20-foot descent through an announce table during his Steel Cage Match against Braun Strowman at WWE Extreme Rules Kevin Owens sustained multiple injuries, including bruising of the shoulder and back, bruised ribs and a neck strain. He will be re-evaluated later in the week.
The injuries occurred during the final moments of the match.
When Strowman hurled Owens from atop the cage, sending him through an announce table at ringside, technically winning the match by leaving the structure first. Owens was then rushed to a local medical facility for evaluation."
Despite the injury, Owens is still advertised as a featured performer for Saturday's house show in Lexington, KY.
Former WWE Star Lanny Poffo Dies at 68
Former WWE star Lanny 'The Genius' Poffo has reportedly died at the age of 68, according to his close friend "Hacksaw" Jim Duggan, although no cause of death has been given at the time of this writing.
Poffo made his in-ring debut with the All-South Wrestling Alliance back in 1974, and also wrestled for a number of promotions such as the National Wrestling Alliance where he won a tag-team title with his father, Angelo.
Poffo debuted for WWE back in 1985 where he would be known as "Leaping Lanny Poffo" and "The Genius."
Poffo would return to WWE back in 2015 to induct his brother, 'Macho Man' Randy Savage, into the WWE Hall of Fame in a touching induction ceremony ahead of WrestleMania 31.
"With a very, very heavy heart, I've been asked to let everyone know about the passing of our friend and colleague Lanny Poffo, The Genius," Duggan said on Twitter.
Braun Strowman Talks Brock Lesnar Shooting On Him at Royal Rumble
WWE superstar Braun Strowman has had a number of memorable moments during his career at WWE, but none are quite like the 2018 Royal Rumble where Brock Lesnar got upset with Strowman for catching him with a knee.
Lesnar didn't take to kindly and immediately hit Strowman with a flurry of legitimate punches, including a right hand to his jaw.
"Shit got real" Strowman said, during an interview with BT Sport.
"I mean, at the end of the day it's two scary guys, two dominant males, not wanting to give an inch to either one, and we took it from each other. Things happen. We're not playing, we're not ballet, we're not badminton. We're physical. He's [Lesnar] 300lbs, of just unadulterated animalistic beast and I'm a 385lbs monster. Things happen. At the end of the day, we made one hell of a segment, that's what really happened."
"I pat myself on the back. I think I'm the only person in history to take an overhand right from Brock Lesnar and not get knocked out. Anytime you get in the ring with "The Beast" and mix it up, the bigger the challenge the better. If you're not wrestling the best, then who'd you beat?"
Ex-NJPW Star Karl Fredericks Signs with WWE
Former New Japan Pro Wrestling star Karl Fredericks has officially signed with WWE following the conclusion of his four-year tenure with NJPW. Fredericks announced on social media back in summer 2022 that he would not re-sign with NJPW.
Fredericks was initially linked to WWE last September, when he was reportedly spotted at the WWE Performance Center in Orlando, Florida.
According to PW Insider, Fredericks has officially signed with WWE and will be a part of the NXT brand initially.