NXT: Johnny Gargano-Tommaso Ciampa – Feud Of The Year
During the May 24 episode of NXT, there was another confrontation between former tag team partners Johnny Gargano and Tommaso Ciampa.
This time, their confrontation resulted in Gargano's wife, Candice LeRae, being thrown off the apron and onto the ramp. She would be helped by medical personnel as a helpless Gargano looks on and a cowardly Ciampa fled the scene.
The story between Ciampa and Gargano has been burning brightly in NXT for the last several months.
After Gargano defeated Ciampa at NXT Takeover: New Orleans, a match literally five stars, fans thought it was a good way to close the book on their feud. It was also the momentum Gargano needed to finally achieve his goal to capture the NXT Championship.
Johnny Wrestling challenged Aleister Black to a title match. The two were set to clash on the April 25 edition of NXT. As Gargano made his way to the ring, Ciampa attacked and left his former tag team partner unable to compete.
Gargano was taken away on a stretcher while Ciampa watched.
The Gargano-Ciampa feud is not only the hottest angle in NXT, it is the top rivalry happening in professional wrestling.
In terms of quality in-ring performances, people will point to the bouts in New Japan Pro Wrestling as being the best in the world and there are the critics who believe NXT shouldn't count because it's a developmental system.
Gargano-Ciampa is one of the few examples where fans are embracing a slow-burning story.
After months together as the tag team #DIY, including a reign as NXT Tag Team Champions, Ciampa turned on Gargano on May 20, 2017 at NXT Takeover: Chicago.
It would be awhile before their first match as Ciampa was out with a ruptured ACL. But Gargano couldn't seem to escape from Ciampa's shadow as he would lose two matches to Andrade "Cien" Almas – both times resulting from a #DIY shirt being thrown at him or worn in front of him.
Gargano would pick up wins and he would face Almas again for the NXT title at Takeover: Philadelphia. After he lost the match, Gargano was attacked by Ciampa, who struck him with crutches.
Gargano put his career on the line against Almas on an episode of NXT, only for Ciampa to attack him again, seemingly putting him out of NXT for good.
Even with Gargano gone, fans rained boos on Ciampa, who relished in behind hated, and called for Gargano.  
Gargano returned and attacked Ciampa on NXT – and even came to his house in the middle of the night. This all led to their match at NXT Takeover: New Orleans.
In the year Gargano-Ciampa have been split, they have only wrestled one singles match and that was unsanctioned. Part of that is a result of Ciampa's injury but another part of that has to do with creative restraining themselves from putting Gargano and Ciampa in the ring together for matches on television.  
This isn't a typical tag team split where two wrestlers who were once partners are facing each other each week on television, i.e. Mojo Rawley and Zack Ryder, or Enzo Amore and Big Cass.
Gargano, Ciampa and NXT creative are not the only players who make this rivalry special. LeRae has been someone who has been caught in the middle, trying to understand why someone she and her husband considered family would try to make their life a nightmare.
The audience has also played a large role in not only the angle, but also in Ciampa's ascension into the top heel in professional wrestling.
Ciampa's attacks on Gargano and his actions would not be as effective if the audience did not shower him with boos, chant "Johnny Wrestling" and flash their signs supporting their hero.
This feud has also made Gargano being one of the few pure babyfaces to receive cheers from the crowd.
It might only be late May, but Ciampa-Gargano could easily be considered professional wrestling's "Feud of the Year." There doesn't seem to be any rivalry that could top it. And if the rumors are true, there is a good chance the NXT Universe will see them clash in the ring once more.
NXT 2.0 Welcoming Main Roster Superstars Tonight
During tonight's edition of NXT 2.0 fans can expect to see a number of main roster superstars on the show, which will air from Orlando, Florida on the USA Network.
Raw Superstars Nikki A.S.H and Doudrop will be back in NXT to battle Toxic Attraction, which was setup following Toxic Attraction's interference that cost Nikki A.S.H. and Doudrop the NXT Women's tag team titles in their match against Katana Chance & Kayden Carter at Worlds Collide this weekend.
Nikki may be finally losing her super-hero gimmick and perhaps return to her prior character in NXT.
On tap for tonight:
Ricochet vs. Trick Williams
Axiom and Nathan Frazer will kick off their Best of Three series
Meiko Satomura vs. Roxanne Perez
NXT's Adam Cole Discusses Creative Freedom
NXT Champion Adam Cole is at the height of his success with the promotion, recently defeating Johnny Gargano in another instant classic to capture his first NXT Championship, and he is talking about how things go down in NXT.
Unlike much of the main roster, where promos are often scripted and comedy-acts are more common, Cole says that superstars in NXT get a bit more creative freedom, as he had with Gargano for their match.
"One of the coolest things about NXT is we have a ton of creative liberties to come up with the story and the vision we have for the match" Cole said, during an interview with TalkSport. "Of course, there's input and advice given and there's suggestions or, you know 'we need something this way' (but) we do have a lot of freedom, which is great."
Cole added that he and Gargano came up with the format for their two out of three falls classic at NXT Takeover: New York.
Fandango, Apollo Crews, Killain Dain Make Returns to NXT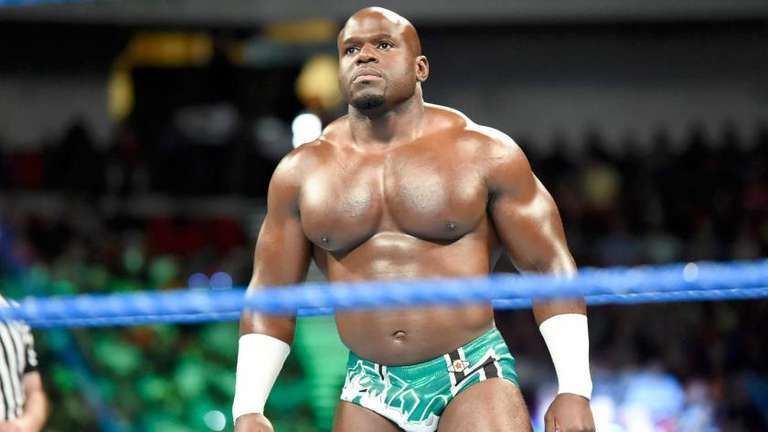 WWE is starting to allow superstars on their main rosters to transition back to NXT, much like they did with Tyler Breeze, who recently returned to NXT, where he had his most success, following around 2 years of meandering on the main roster following his callup.
Fandango, Apollo Crews, and Killian Dain made their returns to NXT tv at Winter Park, FL at Full Sail University for Thursday's NXT TV tapings.
Fandango, also making his return from injury, made the save for his Breezango partner, Tyler Breeze, who was on the receiving end of an attack at the hands of the Forgotten Sons. Crews made his return to take on Kushida in singles competition, and Dain made a brutal attack on Matt Riddle following Riddle's win over Arture Rass.
Fandango had been out of action after suffering a shoulder injury back in July 2018.