NXT TakeOver: Philadelphia – 5 Takeaways
Last night, WWE's NXT again set the tone of the big weekend with a solid show consisting of strong matches that both kept fans entertained and intrigued.
Here are 5 big Takeaways from last night's event:
Ember Moon Is Not Good In NXT Women's Champion Role
Last night we saw NXT Women's Champion Ember Moon take on newcomer Shayna Baszler and the match was supposed to be a message-sending event for the ex-UFC star Baszler.
Instead, while Baszler seemed to be confident, comfortable and oozing with charisma inside the ring, she was knocked back a few notches by the average Ember Moon.
Baszler losing the match, even by pinfall, isn't the issue here. The message was supposed to be sent that Baszler was a badass, capable of inflicting severe damage and the match was supposed to set the tone for Baszler who is being molded in the same light as a Brock Lesnar.
However, Moon's comical over-selling of an arm injury and her ridiculous attempts to make the arm look injured took away from Baszler and the match's intentions.
Forget her botched moves, forget the fact Moon doesn't seem to resonate with the fans and forget the fact that her constant vampire-esque poses and expressions during a match look both out of place and hollow, Moon's job was to help establish Baszler as a top heel.
Moon, didn't do much in that department, but fortunately Baszler's natural heel persona was enough to weather the storm of ridiculousness.
Moon winning the title was fine. But, unlike prior NXT title holders, she fails to make anyone look good, or better for being in the ring with her such as Asuka did and Charlotte Flair did so well.
Hopefully Moon drops the strap sooner rather than later, and to someone who can help keep title matches memorable because Moon's matches aren't and that's not a good thing for the NXT women's championship.
Velveteen Dream Is A Star
WWE has a star in the making with Velveteen Dream but he may be best staying in NXT for 2018.
Why?
Because he is so good that it's took risky to send him to either RAW or Smackdown and risk having him fall into a comedy act such as Breezango.
Velveteen Dream has Intercontinental Champion written all over him and he would be perfect in a long, Mr.Perfect-type run with the strap.
But his character needs to remain the way it has been in NXT; uninterrupted by silly booking and storylines.
Adam Cole vs. Aleister Black Setting The Bar High In 2018
Not many can challenge Aleister Black's standing as the MVP of NXT over the past year as he has had match-of-the-year quality matches over and over again.
Last night was no difference.
Adam Cole looks like a performer capable of reaching Chris Jericho heights and his instant chemistry with Black was evident within seconds of the bell ringing.
This match may win NXT Match of the Year but WWE has struck gold with the Undisputed Era and Black, who may be due a Smackdown call-up soon.
Johnny Gargano vs. Tomasso Ciampa Is Going To Be The Best Rivalry of 2018
Despite the show-stealing match that Gargano and Andrade "Cien" Almas put on in the main event (and would have been match of the night if not for Black/Cole), the attack from Ciampa on Gargano as the show closed will be what is remembered most and that speaks volumes to the potential this rivalry has.
The storyline is perfect, has plenty of buildup and makes everyone feel like they need to get ready as a clash between these two, presumably at WrestleMania weekend, will be something special.
NXT Showing TNA How To Properly Use Their Talent
EC3 made his expected appearance on WWE television at NXT: TakeOver and you can already get a sense that he is going to win breakout star of the year in 2018.
It also proves that TNA is the perfect development ground for NXT (think about that). TNA can take underutilized WWE talent, help develop their names/brand and re-establish their standing.
Unfortunately, TNA (or Impact Wrestling) superstars hit a wall after the initial boost and eventually depart for a new opportunity in NXT where WWE takes them to the next level and that level is often times huge.
EC3 will be the latest example.
NXT 2.0 Welcoming Main Roster Superstars Tonight
During tonight's edition of NXT 2.0 fans can expect to see a number of main roster superstars on the show, which will air from Orlando, Florida on the USA Network.
Raw Superstars Nikki A.S.H and Doudrop will be back in NXT to battle Toxic Attraction, which was setup following Toxic Attraction's interference that cost Nikki A.S.H. and Doudrop the NXT Women's tag team titles in their match against Katana Chance & Kayden Carter at Worlds Collide this weekend.
Nikki may be finally losing her super-hero gimmick and perhaps return to her prior character in NXT.
On tap for tonight:
Ricochet vs. Trick Williams
Axiom and Nathan Frazer will kick off their Best of Three series
Meiko Satomura vs. Roxanne Perez
NXT's Adam Cole Discusses Creative Freedom
NXT Champion Adam Cole is at the height of his success with the promotion, recently defeating Johnny Gargano in another instant classic to capture his first NXT Championship, and he is talking about how things go down in NXT.
Unlike much of the main roster, where promos are often scripted and comedy-acts are more common, Cole says that superstars in NXT get a bit more creative freedom, as he had with Gargano for their match.
"One of the coolest things about NXT is we have a ton of creative liberties to come up with the story and the vision we have for the match" Cole said, during an interview with TalkSport. "Of course, there's input and advice given and there's suggestions or, you know 'we need something this way' (but) we do have a lot of freedom, which is great."
Cole added that he and Gargano came up with the format for their two out of three falls classic at NXT Takeover: New York.
Fandango, Apollo Crews, Killain Dain Make Returns to NXT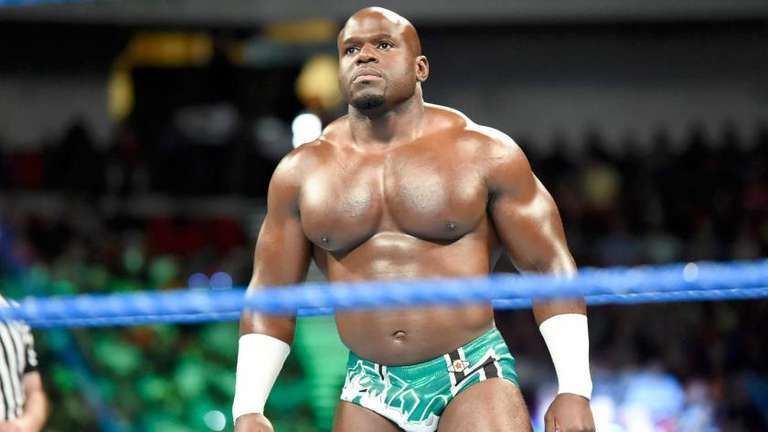 WWE is starting to allow superstars on their main rosters to transition back to NXT, much like they did with Tyler Breeze, who recently returned to NXT, where he had his most success, following around 2 years of meandering on the main roster following his callup.
Fandango, Apollo Crews, and Killian Dain made their returns to NXT tv at Winter Park, FL at Full Sail University for Thursday's NXT TV tapings.
Fandango, also making his return from injury, made the save for his Breezango partner, Tyler Breeze, who was on the receiving end of an attack at the hands of the Forgotten Sons. Crews made his return to take on Kushida in singles competition, and Dain made a brutal attack on Matt Riddle following Riddle's win over Arture Rass.
Fandango had been out of action after suffering a shoulder injury back in July 2018.