Punishment Martinez Leaves ROH, WWE Bound
Ring of Honor's Punishment Martinez is believed to be heading to WWE after his final appearance at Death Before Dishonor Friday night, where he made his goodbyes.
Martinez lost the Ring of Honor Television title to Jeff Cobb.
Will Ospreay Has Been Contacted by WWE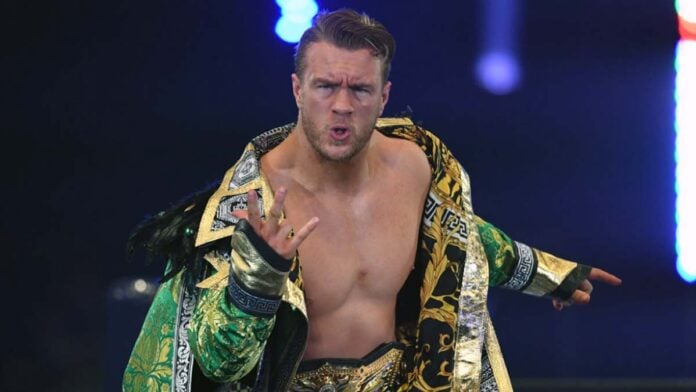 New Japan Pro Wrestling superstar and current  IWGP United States Heavyweight Champion Will Ospreay has confirmed that he has been contacted by WWE and revealed that it is something that he is considering.
Ospreay also mentioned some of the WWE names he would be interested in facing if he were to find himself in WWE.
"I've been approached by them, so I have a lot to think about" he said, according to Tokyo Sports. "I've mentioned Seth Rollins' name many times… Also, considering my history, it would be a dream to fight Ricochet again. I think that because I think we have become completely different wrestlers than when we fought in the past."
Ospreay has competed for AEW, Progress Wrestling, Rev Pro, and Ring of Honor throughout his career, among others.
Colt Cabana Feared For His Job in AEW Following CM Punk's Arrival
Colt Cabana reportedly feared for his job at AEW after the company brought in CM Punk back in August 2021. Punk and Cabana had a nasty falling out, and Cabana saw his appearances on TV for AEW dwindle, something that many speculated was Punk's doing.
During his Keeping it 100 podcast, Konnan recalled a meeting with Cabana during an AEW event where they discussed Punk.
"When I saw Colt Cabana backstage, I remember asking him, 'So what's up with you now that Punk is back?' He was like, 'Yeah, man" Konnan said (h/t WrestlingNews). "We're not really talking.' I go, 'Come on, dude. After all these years, you guys were boys' He said, 'Yeah, man. He just won't talk to me.' He would kind of look around, like, he knew [he was going to be fired.]"
Since then, Punk has been suspended by AEW with his firing (or contract buyout) expected in the future, while Cabana has recently returned to AEW television.
AJ Styles Praises John Cena's In-Ring Work
AJ Styles made his debut for WWE during the 2016 Royal Rumble and was immediately thrust into some dream matchups following the event, with the likes of future Hall of Famers such as Chris Jericho and John Cena.
Styles has had a successful run during his WWE tenure, and is now engaged in a feud along with his O.C. faction with The Judgment Day.
Styles recently participated in an interview with 'The Halftime Show' and talked about how Cena impressed him with his in-ring work.
"A guy that surprised me with how good he was in the ring would be John Cena" Styles said (h/t Fightful). "John is not known for being a technical mastermind in the ring, but he's pretty good. I had some of my better matches against this guy.
"His mind for how everything needs to work and transition-wise. He's just good. He knows what he's doing. It's one of those things were you thought, 'I'm the superior wrestler in the ring,' but once you get in there with John Cena, you realize, 'Well, okay, I didn't know that. Let's keep going.'