UpUpDownDown's Rollout Features D&D With WWE Superstars
There has been a resurgence in the popularity of tabletop roleplaying game juggernaut Dungeons and Dragons and shows like Critical Role and The Adventure Zone have captivated gamers and fans alike. Gaming channel UpUpDownDown jumped on board with its own D&D show Rollout. The show features WWE's Xavier Woods – a.k.a. Austin Creed – Ember Moon, Tyler Breeze and Brennan Williams playing a group of characters as they journey in the world of Faerun. 
Just got done shooting our sweeeeeet new D&D series for @UpUpDwnDwn – when it drops make sure to let us know if you guys want more 😁 @Wizards_DnD pic.twitter.com/yesbr7eFma

— Austin Creed aka #1 Windjammer (@XavierWoodsPhD) May 30, 2018
UpUpDownDown and Creed teased the show on social media earlier in the year. Rollout is a different show usually seen on UpUpDownDown in that it is a tabletop game as opposed to a video game. However, the show keeps in spirit with the channel that Creed has built in the last few years.  
The party members are listed by race and class.
Xavier Woods/Austin Creed – Sasha the tabaxi, which is a cat-person who has an affinity for taking the teeth of her fallen foes.

Ember Moon – Kaliopi the eladrin rogue. Eldarin are extraplanar outsiders akin to elves.

Brennan Williams – Sirias the dragonborn mercenary veteran. As the name suggests, dragonborn appear as dragon humanoids.

Tyler Breeze – Turok the half-orc wizard who has no qualms of taking money from his foes – or anyone.
The other star of the show is Dungeon Master Arthur Wright, who has been playing D&D since he was 11.
This motley crew of buddies had been adventuring together for three character levels prior to the first episode and the chemistry between the four players show, especially in comedic moments.
Rollout's first episode is only an hour long and it follows a similar format to D&D shows. As the DM, Wright leads the characters on the adventure while the players decide which actions to take. It is also similar visually as the screen shows each player's face as well as Wright's. However, folks also get to see the map the players are traveling and the foes they face.
The adventure begins with the group in the city of Neverwinter as they receive a task to bring supplies to the village of Phandalin. During their trek, they run into a group of goblins, which leads into the show's first combat.
Rollout has a couple of unique additions, such as the "Big Dice Cam." When a player receives an advantage on a roll – meaning they roll two twice and selects the higher number – they go to an area in the back and roll two big d20 dice and select the better role.
Another feature is the Critical Hit deck of cards. When a player rolls a critical hit, they pull a card and read the result. Examples include breaking a foe's nose and applying triple damage, or slicing a goblin's tendon which slows their movement.
There hasn't been an announcement of the number of episodes for Rollout or if there will be any guest players on the show. If the show picks up steam it could be one of the most popular programs on UpUpDownDown and open an avenue of more tabletop content on the channel.
WWE Smackdown vs. Raw: Who won this week? December 10, 2018
The Good
For Raw, their main event was between Seth Rollins and Baron Corbin in a TLC match for the Intercontinental championship and it was a great match to end the show. It had some crazy spots and was intriguing from start to finish. To make things even more interesting, Heath Slater's story of him being a referee played into this as well and questions what lies ahead with him too. Rollins ended up winning so the championship match with Dean Ambrose at TLC is still on.
For Smackdown, the opening match between Daniel Bryan and Mustafa Ali was as good as it sounds. Along with that, they had a promo before their match started in where Daniel Bryan picked on Ali and ended up slapping him right in the face. Bryan ended up winning after applying the heel hook,which may be his new finishing submission since he has been doing that the past few weeks. After the match, Bryan proceeded to attack Ali even more on the entrance ramp, giving him all the momentum in his title match against AJ Styles.
The Bad
For Raw, it seems a little crazy that they are trying to embrace that their ratings are at an all time low. To open the show, Seth Rollins had some things to get off his chest towards Baron Corbin. In his rant,he stated that the ratings were at an all time low and that the recent shows have been bad because of Corbin. While it is a good way for management to look bad, it still looks bad to address the bad numbers and try to think of a bailout reason to address why that is.
For Smackdown, the rap battle between the Bar and the Usos was bad and good at the same time. While it was pretty humorous to see the Bar try their best Vanilla Ice impersonation, the whole concept of having a rap battle is what made it bad. While it did help build up the tag team championship match at TLC, their could've been another route WWE could've gone.
The Final Verdict
With TLC being this Sunday, both brands needed to put on good shows to get fans prepared for the PPV. Both shows did give a lot of time building it up, but things feel a lot smoother on Smackdown compared to Raw. Smackdown has done a really good job of putting time into their championship matches along with things just meant for their show. A prime example of this is giving proper build up for the WWE Championship match while at the same time wanting fans to turn in every week to see where things go for the Miz and Shane McMahon as the Miz keeps trying to get Shane on his side. Due to this,Smackdown had the better show this week and overall had a really good build for all of their matches at TLC. In conclusion, the matches for Smackdown have all the momentum going into TLC.
Kevin Owens Likely to Return In March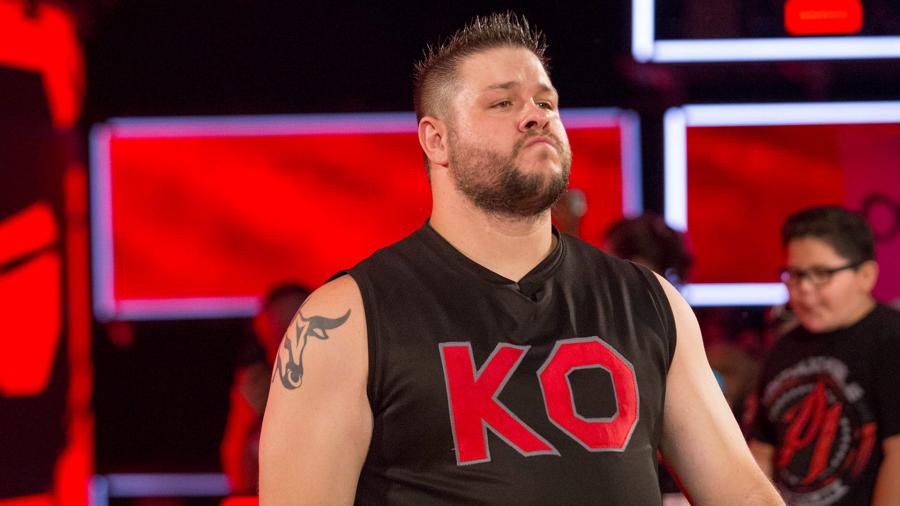 WWE Superstar Kevin Owens is slated to make his return to the ring sometime in March, but despite his timetable making him available for WrestleMania 35, it is still unclear if WWE has plans for Owens at Mania.
Owens is still recovering from surgery and WWE may be hesitant in putting him a big angle for WrestleMania, opting instead to hold off on his official return to the ring until after WrestleMania 35, perhaps at the Monday Night RAW following the event.
WWE Reportedly Interested In KUSHIDA
IWGP Junior Heavyweight Champion KUSHIDA is reportedly drawing interest from WWE, according to a report from the Wrestling Observer Newsletter.
KUSHIDA, 35, has been the cornerstone of New Japan Pro Wrestling's light heavyweight division and one of their most recognized stars, globally.
The report indicates that NXT is the destination if WWE were to lure KUSHIDA from New Japan.
With NXT globalizing, an NXT Japan seems like a natural progression for the brand and KUSHIDA could be in those potential plans moving forward.