WWE: Eight Winners From Saudi Arabia Tryouts
WWE recently completed their tryouts in Saudi Arabia, and ended with eight winners.
The tryouts are being held in conjunction with WWE's April 28 Greatest Royal Rumble event and provided local athletes an opportunity to experience WWE training under Performance Center Head Coach Matt Bloom.
Visited the 4th day of #KSATryouts today. This week was a huge success due to the hard work of @WWE Talent Development, @WWEPerformCtr coaches and @WWENXT talent. #WWEGRR pic.twitter.com/u2MDgDHy3A

— Triple H (@TripleH) April 21, 2018
In a news release, the company announced the winners, who all come from a variety of athletic backgrounds.
Hussain Aldagal, a 6-foot-3, 215-pounder with a background in volleyball and bodybuilding
Mansoor Al-Shehail, a 6-foot, 175-pounder who has trained under WWE Hall of Famer Dory Funk Jr.
Faisal Kurdi, a 5-foot-9, 180-pound MMA fighter, amateur grappler and Muay Thai boxer
Nasser Bawazer, a 6-foot-3, 250-pound champion in boxing, MMA and aikido
Khalid Alhothali, a competitor in bodybuilding, as well as combat sports, including boxing and jiu-jitsu
Abdullah Almagrabi, a 225-pound karate champion and boxing trainer
Faisal Allabboudy, a 23-year-old whose athletic background includes competitive swimming, boxing and bodybuilding
Asaad Alshareef, a 23-year-old Greco Roman and freestyle wrestler who has also trained in various martial arts
WWE announced the eight athletes would continue to receive training leading up to the Royal Rumble event and one of those athletes will be a part of the Greatest Royal Rumble event on April 28. However, WWE didn't specify as to whether the athlete will be in the Royal Rumble match or just have a role on the show.
WWE is looking to expand their operations around the world and having training for athletes in countries where they are holding events is a good way to familiarize themselves with talent who are from the area. It doesn't appear the eight winners have much – if any at all – wrestling experience, but their athletic backgrounds give them a good foundation they can build off of whether they get signed by WWE or decide to pursue their own wrestling career.
Fans won't probably see many of these athletes in NXT, New Japan Pro Wrestling or the independents – there's a chance some of them won't go into pro wrestling. If these athletes do have a good experience, they will relay that to their friends and peers who may have pro wrestling aspirations.
While North America, Japan and Europe are known for being wrestling hotbeds have produced great wrestlers, there could be a hidden gem of talent or two in countries like Saudi Arabia. WWE is smart for holding tryouts because other promotions aren't looking into those areas for talent at this time.
The Greatest Royal Rumble will air on the WWE Network on April 28. All of the WWE's main roster men's championships will be on the line. There will also be a singles match between John Cena and Triple H, as well as a casket match between The Undertaker and Rusev..
Below are the wrestlers who are confirmed for the Royal Rumble match.
Daniel Bryan

Big Show

Braun Strowman

Kurt Angle

Apollo Crews

Titus O'Neil

Elias

Goldust

Mojo Rawley

Dolph Ziggler

Baron Corbin

Chad Gable

Big E

Kofi Kingston

Xavier Woods

Shelton Benjamin

Chris Jericho

Sin Cara
WWE Smackdown vs. Raw: Who won this week? December 10, 2018
The Good
For Raw, their main event was between Seth Rollins and Baron Corbin in a TLC match for the Intercontinental championship and it was a great match to end the show. It had some crazy spots and was intriguing from start to finish. To make things even more interesting, Heath Slater's story of him being a referee played into this as well and questions what lies ahead with him too. Rollins ended up winning so the championship match with Dean Ambrose at TLC is still on.
For Smackdown, the opening match between Daniel Bryan and Mustafa Ali was as good as it sounds. Along with that, they had a promo before their match started in where Daniel Bryan picked on Ali and ended up slapping him right in the face. Bryan ended up winning after applying the heel hook,which may be his new finishing submission since he has been doing that the past few weeks. After the match, Bryan proceeded to attack Ali even more on the entrance ramp, giving him all the momentum in his title match against AJ Styles.
The Bad
For Raw, it seems a little crazy that they are trying to embrace that their ratings are at an all time low. To open the show, Seth Rollins had some things to get off his chest towards Baron Corbin. In his rant,he stated that the ratings were at an all time low and that the recent shows have been bad because of Corbin. While it is a good way for management to look bad, it still looks bad to address the bad numbers and try to think of a bailout reason to address why that is.
For Smackdown, the rap battle between the Bar and the Usos was bad and good at the same time. While it was pretty humorous to see the Bar try their best Vanilla Ice impersonation, the whole concept of having a rap battle is what made it bad. While it did help build up the tag team championship match at TLC, their could've been another route WWE could've gone.
The Final Verdict
With TLC being this Sunday, both brands needed to put on good shows to get fans prepared for the PPV. Both shows did give a lot of time building it up, but things feel a lot smoother on Smackdown compared to Raw. Smackdown has done a really good job of putting time into their championship matches along with things just meant for their show. A prime example of this is giving proper build up for the WWE Championship match while at the same time wanting fans to turn in every week to see where things go for the Miz and Shane McMahon as the Miz keeps trying to get Shane on his side. Due to this,Smackdown had the better show this week and overall had a really good build for all of their matches at TLC. In conclusion, the matches for Smackdown have all the momentum going into TLC.
Kevin Owens Likely to Return In March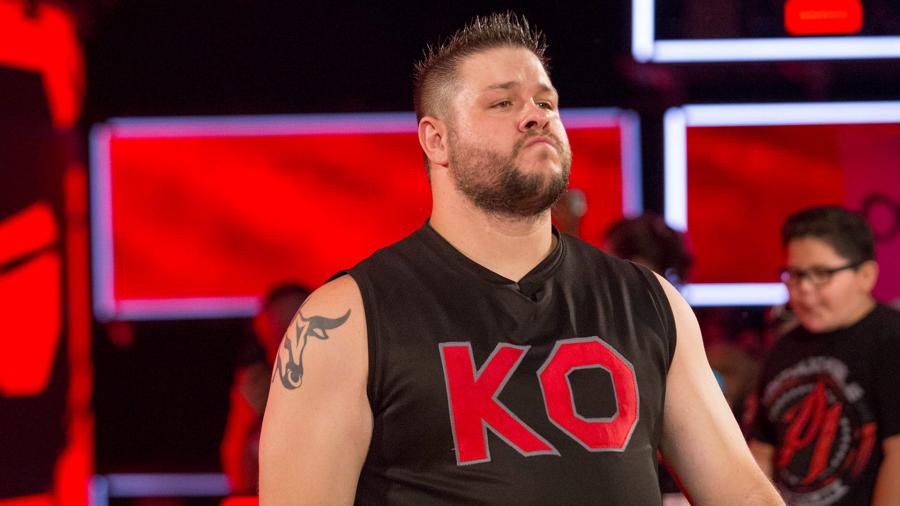 WWE Superstar Kevin Owens is slated to make his return to the ring sometime in March, but despite his timetable making him available for WrestleMania 35, it is still unclear if WWE has plans for Owens at Mania.
Owens is still recovering from surgery and WWE may be hesitant in putting him a big angle for WrestleMania, opting instead to hold off on his official return to the ring until after WrestleMania 35, perhaps at the Monday Night RAW following the event.
WWE Reportedly Interested In KUSHIDA
IWGP Junior Heavyweight Champion KUSHIDA is reportedly drawing interest from WWE, according to a report from the Wrestling Observer Newsletter.
KUSHIDA, 35, has been the cornerstone of New Japan Pro Wrestling's light heavyweight division and one of their most recognized stars, globally.
The report indicates that NXT is the destination if WWE were to lure KUSHIDA from New Japan.
With NXT globalizing, an NXT Japan seems like a natural progression for the brand and KUSHIDA could be in those potential plans moving forward.