WWE Releases Statement Putting Spin On Benoit Tragedy
The WWE released a statement regarding the latest developments in the Benoit tragedy. The statement goes out of it's way to point out that – as of right now – the deaths had nothing to do with steroids, roid rage or wrestling.
The statement reads:
World Wrestling Entertainment is stunned and saddened by the details released by local authorities concerning the double homicide-suicide involving Chris Benoit, his wife, Nancy, and his son, Daniel.
However, WWE is concerned with the sensationalistic reporting and speculation being undertaken by some members of the media following the press conference held by the Fayette County Sheriff's Department and the District Attorney. During the press conference, the investigating authorities made the following points, all of which run contrary to the media speculation that "roid rage" was a factor in the senseless murders and suicide:
1. The authorities stated that all drugs found in the house were believed to be legal prescriptions.
2. Steroids were not, and could not, be related to the cause of death (asphyxiation). Authorities had no factual basis to speculate as to Benoit's state of mind, and rightly did not do so.
3. Toxicology tests have not even been completed, so there is no current evidence that Benoit even had steroids or any other substance in his body. In that regard, on the last test done on Benoit by WWE's independently administered drug testing program, done on April 10, 2007, Benoit tested negative.
4. The physical findings announced by authorities indicate deliberation, not rage. The wife's feet and hands were bound and she was asphyxiated, not beaten to death. By the account of the authorities, there were substantial periods of time between the death of the wife and the death of the son, again suggesting deliberate thought, not rage. The presence of a Bible by each is also not an act of rage.
5. WWE strongly suggests that it is entirely wrong for speculators to suggest that steroids had anything to do with these senseless acts, especially when the authorities plainly stated there is no evidence that Benoit had steroids in his body, pending the toxicological reports, and that they had no evidence at this time as to the motive for these acts.
WWE is continuing to monitor the ongoing investigation being conducted by local authorities.
WWE Hall of Famer Stevie Ray Talks Not Joining WWE After WCW Buyout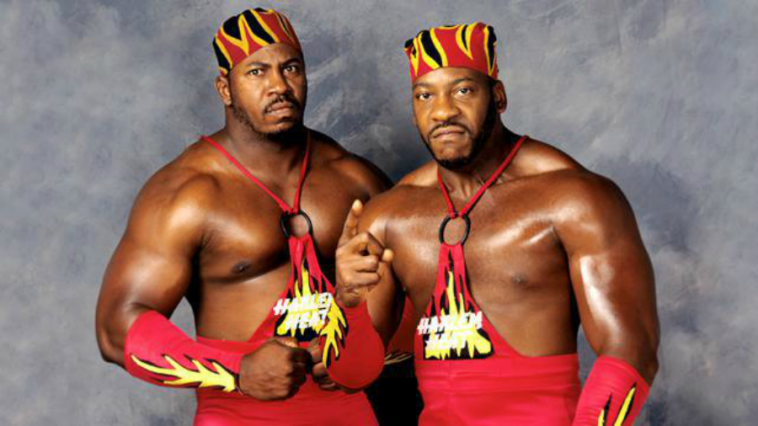 WWE Hall of Famer Stevie Ray, who was inducted as part of Harlem Heat, alongside his brother Booker 2, in this year's WWE Hall of Fame, recently discussed why he never joined WWE following his career in WCW.
Stevie Ray recently appeared on an episdoe of 'Conversations with the Big Guy' with host, and former WWE superstar, Ryback and talked about his thinking when WWE bought WCW.
Although his brother Booker T went on to WWE, Stevie Ray didn't want to do the same.
"I didn't want to go to WWF (WWE). As a matter of fact, the last WCW Nitro, I didn't even attend and they sent me a ticket. Bu,t I was always in the mindset of this is competition to me. This is NFL vs AFL, or National League versus American League in baseball. WCW vs WWF, to be honest with you, bro, I didn't want to go out like a bitch."
The Monday Night Wars were hard to get past for Stevie Ray.
"We had been fighting for the team (WCW). But when I heard Vince McMahon had come in, and stuff like that, which I knew was coming, it's like, you saw the writing on the wall and you put it in the back of your mind.
But at the end of the day I knew it was going to happen. But I didn't attend the last show because my brother [Booker T] said that they (WWE) are going to be auditioning people. I told him that he should do it, but I'm done."
Stevie Ray was concerned that WWE would change to Harlem Heat, stripping them of the elements that made that tag team so special.
"I wanted people to remember Harlem Heat as an ass-kicking tag team of color, you see what I'm saying? I didn't want us to be something else. I didn't want us to turn into a "Doink the Clown". So, I'm not saying that they would have done this with Harlem Heat, but, I didn't want to lose the edge that we once had as Harlem Heat."
Harlem Heat Announced for WWE Hall of Fame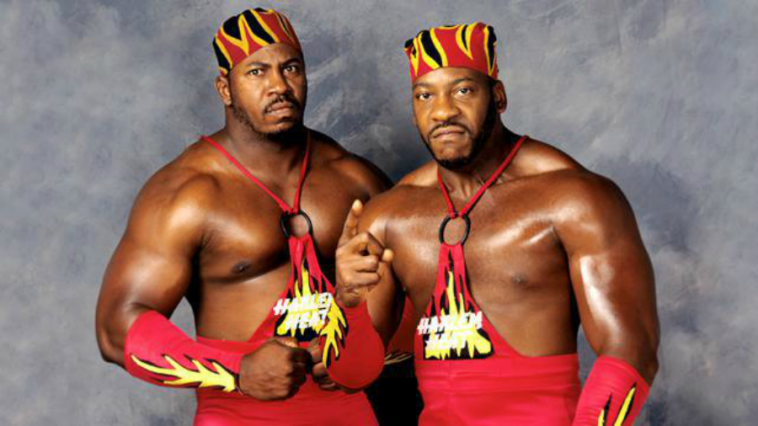 Legendary WCW tag team Harlem Heat has been officially announced for the WWE Hall of Fame Class of 2019.
Harlem Heat will join Torrie Wilson, Billy Gunn, Sean Waltman, Chyna, Triple H, Shawn Michaels, Road Dogg, & the Honkey Tonk Man as this year's inductees and WWE made the announcement during Monday Night Raw with the following video:
NWA Legend Dick Slater Passes Away
National Wrestling Alliance legend, and decorated champion, Dick Slater has passed away at the age of 67, according to post that paid tribute to Slater made my NWA.
The National Wrestling Alliance sends its deepest sympathies and condolences to the family, friends and fans of Dick Slater.

As tough as they come. A decorated champion of the @NWA across every territory he wrestled including being United States, Mid-Atlantic and TV champion. pic.twitter.com/dqHlLqnOJx

— NWA (@nwa) October 18, 2018
Slater wrestled professionally from 1972 to 1996 for promotions including NWA and WCW, where he finished his career. Slater was a 4 time Georgia Heavyweight Champion, 2-time NWA Macon Heavyweight Champion, NWA United States Champion, NWA Mid-Atlantic Champion, 2-time NWA TV Champion, 2-time NWA Florida Heavyweight Champion, and NWA Brass Knuckles Champion.