WWE Smackdown vs. Raw: Who won this week? August 27, 2018
The Good
For Raw, the Intercontinental championship match between Kevin Owens and Seth Rollins stole the show this week. These two put on a great match from start to finish and has some interesting ramifications from it. Rollins decided to host an open challenge, which Owens answered and stated that ever since his time on Raw, he has been miserable but that may soon change. Things didn't change for Owens though and he was unable to beat Rollins. After the match, Owens then decided to quit. It'll be interesting to see where this goes for both competitors as Rollins looks to find the next challenger to his championship and Owens looks for new work.
For Smackdown, Daniel Bryan had a great match with Andrade Almas on their show. These two went back and forth and right when we thought we were going to see Almas tap out from the Yes Lock, The Miz and Maryse interfered and attacked Bryan and Brie Bella. The attack on them really intensified this rivalry going into Hell in a Cell and it is one of the best things going for Smackdown.
The Bad
For Raw, it seems like WWE does not know what to do with Bobby Lashley. From beating Roman Reigns a few weeks ago, to beating the Ascension and not having a match at Summerslam is a very steep downfall. This is a shame considering how talented he is and how successful he was outside of WWE. As much hype as there was when he returned, that hype has faded quickly.
For Smackdown, while the triple threat tag team match that Smackdown had wasn't bad, they only question I have is where did the Colons come from? We haven't seen or heard from them in months and then they just  appear on this match? Confusing times right there but at least WWE is taking time to find out who should challenge the New Day next for the championship.
The Final Verdict
Overall, both shows were pretty good this week. With both shows in Toronto, the crowd was hot for both shows and made everything more interesting and better to watch. Both shows did a very good job of building up the Hell in a Cell PPV, the women's PPV, Evolution, as well as the super showdown show in Australia. With that being said, I will have to say that Raw had the better show this week. We got to see a returning Trish Stratus, saw some controversy with Kevin Owens quitting, and had an interesting main event where Braun Strowman turned on Roman Reigns. The buildup for Hell in a Cell has been pretty good and hopefully WWE can keep this momentum going into the next few PPV's.
WWE Smackdown vs. Raw: Who won this week? December 10, 2018
The Good
For Raw, their main event was between Seth Rollins and Baron Corbin in a TLC match for the Intercontinental championship and it was a great match to end the show. It had some crazy spots and was intriguing from start to finish. To make things even more interesting, Heath Slater's story of him being a referee played into this as well and questions what lies ahead with him too. Rollins ended up winning so the championship match with Dean Ambrose at TLC is still on.
For Smackdown, the opening match between Daniel Bryan and Mustafa Ali was as good as it sounds. Along with that, they had a promo before their match started in where Daniel Bryan picked on Ali and ended up slapping him right in the face. Bryan ended up winning after applying the heel hook,which may be his new finishing submission since he has been doing that the past few weeks. After the match, Bryan proceeded to attack Ali even more on the entrance ramp, giving him all the momentum in his title match against AJ Styles.
The Bad
For Raw, it seems a little crazy that they are trying to embrace that their ratings are at an all time low. To open the show, Seth Rollins had some things to get off his chest towards Baron Corbin. In his rant,he stated that the ratings were at an all time low and that the recent shows have been bad because of Corbin. While it is a good way for management to look bad, it still looks bad to address the bad numbers and try to think of a bailout reason to address why that is.
For Smackdown, the rap battle between the Bar and the Usos was bad and good at the same time. While it was pretty humorous to see the Bar try their best Vanilla Ice impersonation, the whole concept of having a rap battle is what made it bad. While it did help build up the tag team championship match at TLC, their could've been another route WWE could've gone.
The Final Verdict
With TLC being this Sunday, both brands needed to put on good shows to get fans prepared for the PPV. Both shows did give a lot of time building it up, but things feel a lot smoother on Smackdown compared to Raw. Smackdown has done a really good job of putting time into their championship matches along with things just meant for their show. A prime example of this is giving proper build up for the WWE Championship match while at the same time wanting fans to turn in every week to see where things go for the Miz and Shane McMahon as the Miz keeps trying to get Shane on his side. Due to this,Smackdown had the better show this week and overall had a really good build for all of their matches at TLC. In conclusion, the matches for Smackdown have all the momentum going into TLC.
Tetsuya Naito Posts Video Aimed at Chris Jericho
With Chris Jericho set to defend his IWGP Intercontinental Championship against Tetsuya Naito at Wrestle Kingdom 13, the trash talk has started.
Naito posted the following video, via New Japan Pro Wrestling's official YouTube channel, where he mocks the future WWE Hall of Famer.
Kevin Owens Likely to Return In March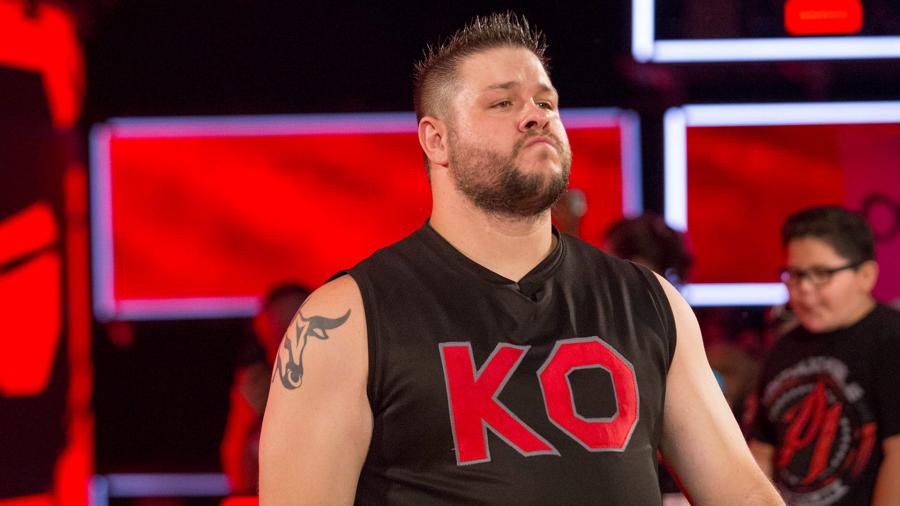 WWE Superstar Kevin Owens is slated to make his return to the ring sometime in March, but despite his timetable making him available for WrestleMania 35, it is still unclear if WWE has plans for Owens at Mania.
Owens is still recovering from surgery and WWE may be hesitant in putting him a big angle for WrestleMania, opting instead to hold off on his official return to the ring until after WrestleMania 35, perhaps at the Monday Night RAW following the event.