WWE Smackdown vs. Raw: Who won this week? September 24, 2018
The Good
For Raw, the tag team championship match between the Revival and the team of Dolph Ziggler and Drew McIntyre was really good from start to finish. It is a shame that this wasn't put on a PPV because these two team fought like this should've been on one. It'll be interesting to see who are the ones who can stop Ziggler and McIntyre because they are the hottest tag team of the year.
For Smackdown, the contract signing for the WWE championship match between AJ Styles and Samoa Joe didn't go as most contract signings go. Instead of both fighters signing and then fighting, Samoa Joe wasn't in Denver. Instead, he was at AJ Styles' house. They basically made Samoa Joe look like a horror movie villain as he went to the front door and rang the doorbell before the show ended. It truly is moments like this that make the WWE Championship feel like the top championship again.
The Bad
For Raw, they made a match between Alicia Fox and Nia Jax and this felt like filler. Jax was nominated for an award at the People's Choice Awards and WWE felt the need to give some time to this by having her beat Fox in about three minutes and it didn't really lead to anything going forward.
For Smackdown, while a good amount of the show was given to what happened with Rusev Day, Becky Lynch getting involved and beating Lana wasn't necessary in this. After Aiden English explained his actions by putting all the blame on Lana, out of nowhere Lynch challenged her to a match. While it is great to see Becky Lynch get this time on the show, having her at this point in the show wasn't needed.
The Final Verdict
After this week's shows, it showed that WWE is going all in for the WWE Super Showdown in Australia. A lot of focus was on that show for both brands. It will be intriguing to see if some of these rivalries continue after this show and which ones will end there. With that said, I would have to say that Smackdown had the better show this week. Most of their show was great buildup for the Super Showdown and they have built up reason for why to tune into next week's show. Raw has been really sloppy running their shows ever since the Shield reunion has happened because too much is going on. In conclusion, the Super Showdown looks to be a bigger deal than originally expected and fans should be excited about that.
Will Ospreay Has Been Contacted by WWE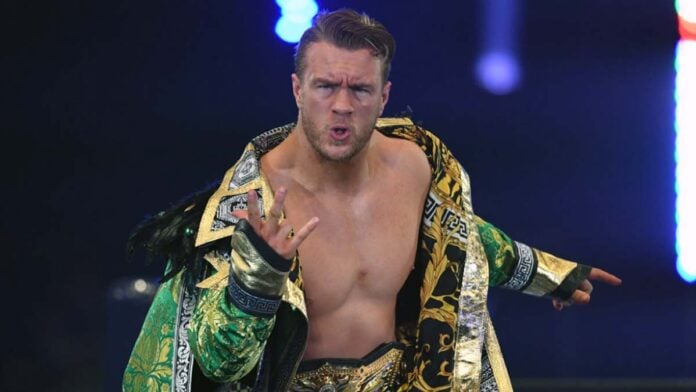 New Japan Pro Wrestling superstar and current  IWGP United States Heavyweight Champion Will Ospreay has confirmed that he has been contacted by WWE and revealed that it is something that he is considering.
Ospreay also mentioned some of the WWE names he would be interested in facing if he were to find himself in WWE.
"I've been approached by them, so I have a lot to think about" he said, according to Tokyo Sports. "I've mentioned Seth Rollins' name many times… Also, considering my history, it would be a dream to fight Ricochet again. I think that because I think we have become completely different wrestlers than when we fought in the past."
Ospreay has competed for AEW, Progress Wrestling, Rev Pro, and Ring of Honor throughout his career, among others.
Colt Cabana Feared For His Job in AEW Following CM Punk's Arrival
Colt Cabana reportedly feared for his job at AEW after the company brought in CM Punk back in August 2021. Punk and Cabana had a nasty falling out, and Cabana saw his appearances on TV for AEW dwindle, something that many speculated was Punk's doing.
During his Keeping it 100 podcast, Konnan recalled a meeting with Cabana during an AEW event where they discussed Punk.
"When I saw Colt Cabana backstage, I remember asking him, 'So what's up with you now that Punk is back?' He was like, 'Yeah, man" Konnan said (h/t WrestlingNews). "We're not really talking.' I go, 'Come on, dude. After all these years, you guys were boys' He said, 'Yeah, man. He just won't talk to me.' He would kind of look around, like, he knew [he was going to be fired.]"
Since then, Punk has been suspended by AEW with his firing (or contract buyout) expected in the future, while Cabana has recently returned to AEW television.
AJ Styles Praises John Cena's In-Ring Work
AJ Styles made his debut for WWE during the 2016 Royal Rumble and was immediately thrust into some dream matchups following the event, with the likes of future Hall of Famers such as Chris Jericho and John Cena.
Styles has had a successful run during his WWE tenure, and is now engaged in a feud along with his O.C. faction with The Judgment Day.
Styles recently participated in an interview with 'The Halftime Show' and talked about how Cena impressed him with his in-ring work.
"A guy that surprised me with how good he was in the ring would be John Cena" Styles said (h/t Fightful). "John is not known for being a technical mastermind in the ring, but he's pretty good. I had some of my better matches against this guy.
"His mind for how everything needs to work and transition-wise. He's just good. He knows what he's doing. It's one of those things were you thought, 'I'm the superior wrestler in the ring,' but once you get in there with John Cena, you realize, 'Well, okay, I didn't know that. Let's keep going.'