WWE Will Bask In Keith Lee's Glory
The WWE and NXT Universes may soon hear chants of "Bask in his glory," at Full Sail University and future Takeover events.
If the rumors are true, then WWE has snatched up one of the biggest stars in independent wrestling – Keith Lee.
According to several reports, Lee has signed with a contract with WWE and will report to Orlando after he finishes his indie commitments.
Lee has denied the rumors he signed with the company in March. While he hasn't quite addressed the rumors – though he seems to alluded to it in a tweet below – Pro Wrestling Guerrilla has labeled their May 25 show, appropriately titled "Bask in his Glory," as Lee's farewell show – "Bask in his glory," is the chant associated with Lee.
In just five minutes, tickets to Keith Lee's farewell event, Bask in His Glory, go on sale! Get yours at https://t.co/KhAHlkQzBk at 8PM!

— PWG (@OfficialPWG) May 2, 2018
At the event, Lee will take on Adam Brooks in a singles match.
Lee had competed at Wrestlemania Axxess in April, first defeating Kassius Ohno in a match for his World Wrestling Network Championship on April 5, then losing a singles match to Lars Sullivan on April 8.
According to a column from PWTorch, the reception of Lee's match with Ohno was mixed and he will need to adjust his style once he gets to WWE.
Debuting in 2005, Lee has really built an impressive resume. 2017 was quite the year for Lee as spent the year working in Evolve, AAW, wXw, OTT and FCP. He was ranked No. 100 in PWI's Top 500 singles wrestlers of 2017. He earned his first 5-star match from the Wrestling Observer Dave Meltzer during his quarterfinal match against Donovan Dijak at the 2017 Battle of Los Angeles tournament.
Lee's classic with Dijak wasn't the only high point during his PWG run as he reached the finals of the tournament, along with Jeff Cobb and winner Ricochet, but also captured the PWG World Championship from Chuck Taylor at Time is a Flat Circle. He would hold on to the title for 29 days before dropping it to WALTER.
The PWG title wasn't the only gold Lee was sporting as he held the WWN Championship for 174 days before dropping it to Austin Theory at Evolve 103.
Most recently, Lee reached the semi-finals of the 16 Carat Gold tournament before losing to finalist David Starr.
In addition to the championships in his trophy case, Lee has wrestled some of the biggest names in wrestling, including Matt Riddle and New Japan Pro Wrestling's Tomohiro Ishii.
While Lee is a powerhouse in the ring and match well with the strongest opponents, he also has tons of charisma.
On April 8, Lee was the host for a WWN After Mania Party and he commanded the crowd. Fans not only cheered him in the ring, but also sang the "Pokemon" theme song with him – including this author.
If Lee is truly WWE bound, it will be interesting to see what he brings to the table and how he adjusts to the WWE style. Despite the speculation about WWE wanting to refine his style, there might not be much adjusting to his persona or moveset if he follows the advice of coaches and even some of the talent who are there, which he might do anyways. If Lee didn't want to be in WWE, he wouldn't have signed a contract.  
He could easily be placed in a feud with Velveteen Dream, who has verbally trashed independent wrestlers for coming to the brand. Lee would be a good foil for Dream because you have an individual who stand toe to toe in terms of charisma.   
Whether Lee is going to WWE, NXT or any other promotion, fans should continue to bask in his glory.
WWE Smackdown vs. Raw: Who won this week? December 10, 2018
The Good
For Raw, their main event was between Seth Rollins and Baron Corbin in a TLC match for the Intercontinental championship and it was a great match to end the show. It had some crazy spots and was intriguing from start to finish. To make things even more interesting, Heath Slater's story of him being a referee played into this as well and questions what lies ahead with him too. Rollins ended up winning so the championship match with Dean Ambrose at TLC is still on.
For Smackdown, the opening match between Daniel Bryan and Mustafa Ali was as good as it sounds. Along with that, they had a promo before their match started in where Daniel Bryan picked on Ali and ended up slapping him right in the face. Bryan ended up winning after applying the heel hook,which may be his new finishing submission since he has been doing that the past few weeks. After the match, Bryan proceeded to attack Ali even more on the entrance ramp, giving him all the momentum in his title match against AJ Styles.
The Bad
For Raw, it seems a little crazy that they are trying to embrace that their ratings are at an all time low. To open the show, Seth Rollins had some things to get off his chest towards Baron Corbin. In his rant,he stated that the ratings were at an all time low and that the recent shows have been bad because of Corbin. While it is a good way for management to look bad, it still looks bad to address the bad numbers and try to think of a bailout reason to address why that is.
For Smackdown, the rap battle between the Bar and the Usos was bad and good at the same time. While it was pretty humorous to see the Bar try their best Vanilla Ice impersonation, the whole concept of having a rap battle is what made it bad. While it did help build up the tag team championship match at TLC, their could've been another route WWE could've gone.
The Final Verdict
With TLC being this Sunday, both brands needed to put on good shows to get fans prepared for the PPV. Both shows did give a lot of time building it up, but things feel a lot smoother on Smackdown compared to Raw. Smackdown has done a really good job of putting time into their championship matches along with things just meant for their show. A prime example of this is giving proper build up for the WWE Championship match while at the same time wanting fans to turn in every week to see where things go for the Miz and Shane McMahon as the Miz keeps trying to get Shane on his side. Due to this,Smackdown had the better show this week and overall had a really good build for all of their matches at TLC. In conclusion, the matches for Smackdown have all the momentum going into TLC.
Kevin Owens Likely to Return In March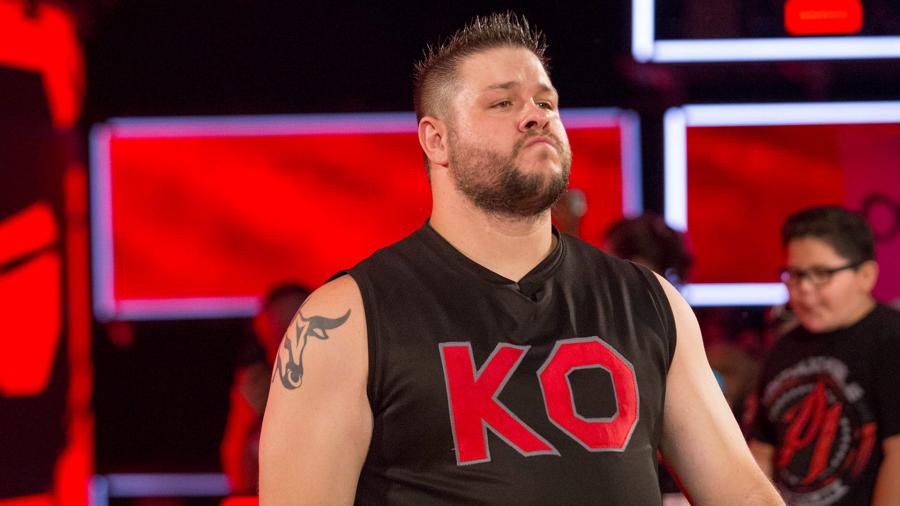 WWE Superstar Kevin Owens is slated to make his return to the ring sometime in March, but despite his timetable making him available for WrestleMania 35, it is still unclear if WWE has plans for Owens at Mania.
Owens is still recovering from surgery and WWE may be hesitant in putting him a big angle for WrestleMania, opting instead to hold off on his official return to the ring until after WrestleMania 35, perhaps at the Monday Night RAW following the event.
WWE Reportedly Interested In KUSHIDA
IWGP Junior Heavyweight Champion KUSHIDA is reportedly drawing interest from WWE, according to a report from the Wrestling Observer Newsletter.
KUSHIDA, 35, has been the cornerstone of New Japan Pro Wrestling's light heavyweight division and one of their most recognized stars, globally.
The report indicates that NXT is the destination if WWE were to lure KUSHIDA from New Japan.
With NXT globalizing, an NXT Japan seems like a natural progression for the brand and KUSHIDA could be in those potential plans moving forward.