Ideas to Support WWE Women For Greatest Royal Rumble
Many members of the WWE Universe are angry about the company's holding the Greatest Royal Rumble (GRR) in Saudi Arabia.
There are several reasons fans are upset about WWE's upcoming event, but the main problem people have is the company is holding the event in a country but the women are not competing on the event. Other point out how women in Saudi Arabia have limited to no rights compared to the men.
Some are trying to look at the positives in all of this – Triple H talking about how there could be a culture shift where women could eventually compete in KSA in a few years to Jerry Lawler noting a possible payday for WWE's female talent for not competing on the show.
Some fans taking a stance of boycotting the GRR as a way to support women, as well as encouraging others to watch women's wrestling on that day.
WWE's #GreatestRoyalRumble is tomorrow and a LOT of people are angry at Saudi Arabia's ban of women performers.

To combat & provide an alternative we're offering 7 days of #WomensWrestling with #EVEonDemand FOR FREE to anyone who signs up now until #GRR.https://t.co/QXQYgkvXR4 pic.twitter.com/ZfAawVnd3L

— EVE – Women's Pro Wrestling (@ProWrestlingEVE) April 26, 2018
Pro Wrestling Eve is offering a free week for their On Demand service for fans who are looking for an alternative, which I recommend you watch, not because I am personally boycotting GRR. Pro Wrestling Eve has a great product and everyone should watch it – especially their big event Wrestle Queendom on May 12.
Fans have a right to be upset at WWE and if they want to boycott GRR and dump their subscription, they can do that. But if their reason is because they want to support women's wrestling, there are other, more positive ways they can do this.
One way is to watch as much women's wrestling as they can. The easiest way would be to go on the WWE Network and watch the Mae Young Classic in its entirety. Fans could also rewatch events like NXT Takeover: Brooklyn, NXT: The End or NXT: Rival. Almost every episode and NXT Takeover special since 2014 has featured a women's match on the card.  
WWE also has different 24 documents focused on the "Women's Revolution" – I know that's a dirty term wrestling fans don't like. There's also Hell in a Cell 2016, the 2018 Royal Rumble event or even Wrestlemania 34.
Now fans are probably noticing all of the aforementioned options are strictly WWE programming.
Impact Wrestling, Ring of Honor, Shimmer, Shine, Rise, World Ring of Stardom and Lucha Underground have good, quality women's wrestling. Fans should support them, but it shouldn't take something like GRR for them to take the step and commit to watching them.
However, the female talent on those promotions will still get to wrestle this weekend. The female talent who are really hurt by GRR and the exclusion of women's matches are the superstars on Raw and Smackdown Live.
Even NXT talent will still get to compete at live events this weekend.
Main roster talent like Nia Jax, Carmella, Charlotte Flair, Sasha Banks, Bayley, Becky Lynch, Alexa Bliss and others have to miss the opportunity to wrestle tomorrow.
Another way to support women's wrestling on GRR Day is to open your wallet. Purchase merchandise of your favorite women wrestlers. But again, I challenge fans to go to WWEShop.com and purchase items of WWE women.
If you don't want to open your wallet, you can make the simple gesture of sending a nice message to your favorite superstar.
Come hang out with us FRIDAY for the LONGEST Royal Rumble Reaction Livestream! HALF of ALL Superchats we receive during the stream will be donated to @SaintJohnsPRC to help empower and support homeless women and children! #WWEGRR #sdlive pic.twitter.com/Igz6vgOSee

— Going In Raw Podcast (@REALGoingInRaw) April 25, 2018
You can also go beyond wrestling and support women in other ways. Going in Raw's Steve and Larson is going to host a livestream of GRR and donate a portion of the money they raise in Superchat to a women's charity. You could do the same for a local women's charity in your area.
WWE Smackdown vs. Raw: Who won this week? December 10, 2018
The Good
For Raw, their main event was between Seth Rollins and Baron Corbin in a TLC match for the Intercontinental championship and it was a great match to end the show. It had some crazy spots and was intriguing from start to finish. To make things even more interesting, Heath Slater's story of him being a referee played into this as well and questions what lies ahead with him too. Rollins ended up winning so the championship match with Dean Ambrose at TLC is still on.
For Smackdown, the opening match between Daniel Bryan and Mustafa Ali was as good as it sounds. Along with that, they had a promo before their match started in where Daniel Bryan picked on Ali and ended up slapping him right in the face. Bryan ended up winning after applying the heel hook,which may be his new finishing submission since he has been doing that the past few weeks. After the match, Bryan proceeded to attack Ali even more on the entrance ramp, giving him all the momentum in his title match against AJ Styles.
The Bad
For Raw, it seems a little crazy that they are trying to embrace that their ratings are at an all time low. To open the show, Seth Rollins had some things to get off his chest towards Baron Corbin. In his rant,he stated that the ratings were at an all time low and that the recent shows have been bad because of Corbin. While it is a good way for management to look bad, it still looks bad to address the bad numbers and try to think of a bailout reason to address why that is.
For Smackdown, the rap battle between the Bar and the Usos was bad and good at the same time. While it was pretty humorous to see the Bar try their best Vanilla Ice impersonation, the whole concept of having a rap battle is what made it bad. While it did help build up the tag team championship match at TLC, their could've been another route WWE could've gone.
The Final Verdict
With TLC being this Sunday, both brands needed to put on good shows to get fans prepared for the PPV. Both shows did give a lot of time building it up, but things feel a lot smoother on Smackdown compared to Raw. Smackdown has done a really good job of putting time into their championship matches along with things just meant for their show. A prime example of this is giving proper build up for the WWE Championship match while at the same time wanting fans to turn in every week to see where things go for the Miz and Shane McMahon as the Miz keeps trying to get Shane on his side. Due to this,Smackdown had the better show this week and overall had a really good build for all of their matches at TLC. In conclusion, the matches for Smackdown have all the momentum going into TLC.
Kevin Owens Likely to Return In March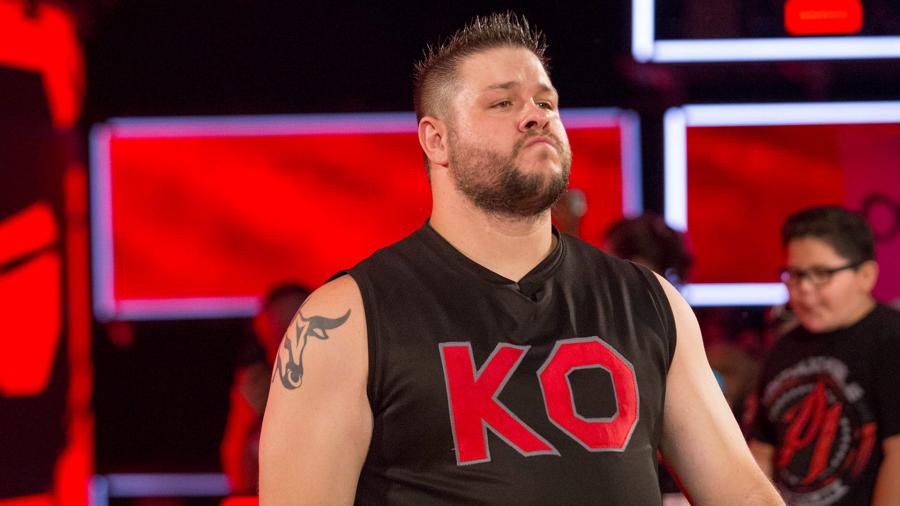 WWE Superstar Kevin Owens is slated to make his return to the ring sometime in March, but despite his timetable making him available for WrestleMania 35, it is still unclear if WWE has plans for Owens at Mania.
Owens is still recovering from surgery and WWE may be hesitant in putting him a big angle for WrestleMania, opting instead to hold off on his official return to the ring until after WrestleMania 35, perhaps at the Monday Night RAW following the event.
WWE Reportedly Interested In KUSHIDA
IWGP Junior Heavyweight Champion KUSHIDA is reportedly drawing interest from WWE, according to a report from the Wrestling Observer Newsletter.
KUSHIDA, 35, has been the cornerstone of New Japan Pro Wrestling's light heavyweight division and one of their most recognized stars, globally.
The report indicates that NXT is the destination if WWE were to lure KUSHIDA from New Japan.
With NXT globalizing, an NXT Japan seems like a natural progression for the brand and KUSHIDA could be in those potential plans moving forward.