NXT Earns First Five-Star Match
The NXT Championship match between Johnny Gargano and Andrade "Cien" Almas at NXT Takeover: Philadelphia received praise from fans, wrestlers and critics alike, including the Wrestling Observer Newsletter's Dave Meltzer.
The third match in the Gargano-Almas trilogy received a five-star rating from Meltzer. According to the Pro Fight Database, the four matches on the card received no less than two-and-a half stars.
Gargano acknowledged the news on his Twitter page.
5 Star-Lord? 😏 pic.twitter.com/k6OXmaGRMN

— Johnny Gargano (@JohnnyGargano) February 1, 2018
This match was the second wrestling bout in 2018 to receive a five-star rating. The first match of the year to earn this honor was the IWGP United States title bout between Chris Jericho and Kenny Omega at Wrestle Kingdom 12.
This is the sixth five-star match under the WWE banner. The last time Meltzer awarded the honor to a WWE match was C.M. Punk vs. John Cena at Money in the Bank 2011. More importantly, this marked the first time either Gargano and Almas received five stars in their illustrious careers.
While the star rating was invited by Jim Cornette and his childhood friend Norm Dooley in 1979, it has since been utilized by Meltzer. There isn't a set criteria for what makes a five-star match, other than Meltzer's opinion. Many see factors such as workrate, difficulty and variety of moves, build-up, conclusion and/or the reaction of the crowd as what contributes to a five-star quality wrestling match.
Most of the rating can be attributed to Gargano and Almas and the incredible story they told in the ring with their sequences and drama. The booking of the match should earn a slice of the five-star rating as well.
Professional wrestling is subjective and all fans see a match differently. There may be a person who has a list of matches – like myself – where people look at some of the names and say "you're out of your mind, you liked that match?" There are people who look at Meltzer's ratings and brush them off because they are subjective and in their eyes they show a particular bias toward a certain promotion or performer. Others also toss Meltzer's views out the window because he has never been involved in the wrestling business other than writing about it.
However, there many fans who respect Meltzer's take on the wrestling industry and see him as the ultimate resource when it comes to the sport. Likewise there are many wrestlers who seek his validation and opinions, and are honored just to receive praise from him in the Observer.
Whether a fan believes in Meltzer's star rating system or they don't, this accolades shows that one of the industry's most respected figures outside of the ring has recognized the good work coming out of NXT. For those who are loyal fans of the NXT brand, it is nice to have the brand seen on the same level as New Japan Pro Wrestling  in terms of match quality – even if it is considered by many as just a developmental territory.
The Gargano-Almas five-star rating isn't the first honor awarded to NXT by the Observer Newsletter. NXT was voted the best weekly television show from 2013-2015 in the WON awards. In 2015, Triple H and Ryan Ward received the "Best Booker" award for their work with NXT.
NXT's Adam Cole Discusses Creative Freedom
NXT Champion Adam Cole is at the height of his success with the promotion, recently defeating Johnny Gargano in another instant classic to capture his first NXT Championship, and he is talking about how things go down in NXT.
Unlike much of the main roster, where promos are often scripted and comedy-acts are more common, Cole says that superstars in NXT get a bit more creative freedom, as he had with Gargano for their match.
"One of the coolest things about NXT is we have a ton of creative liberties to come up with the story and the vision we have for the match" Cole said, during an interview with TalkSport. "Of course, there's input and advice given and there's suggestions or, you know 'we need something this way' (but) we do have a lot of freedom, which is great."
Cole added that he and Gargano came up with the format for their two out of three falls classic at NXT Takeover: New York.
Fandango, Apollo Crews, Killain Dain Make Returns to NXT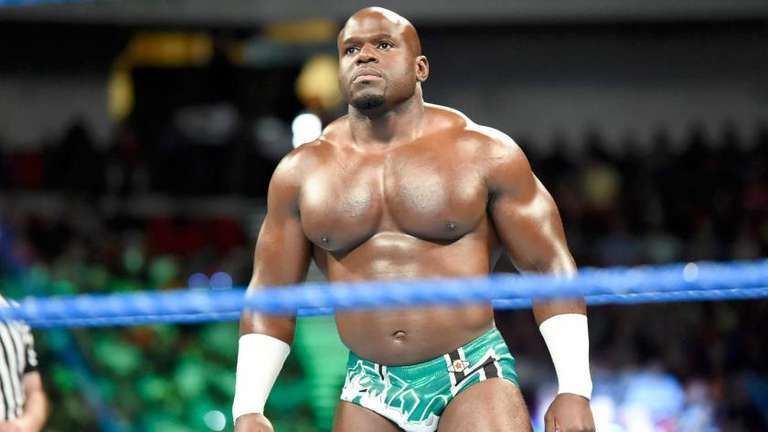 WWE is starting to allow superstars on their main rosters to transition back to NXT, much like they did with Tyler Breeze, who recently returned to NXT, where he had his most success, following around 2 years of meandering on the main roster following his callup.
Fandango, Apollo Crews, and Killian Dain made their returns to NXT tv at Winter Park, FL at Full Sail University for Thursday's NXT TV tapings.
Fandango, also making his return from injury, made the save for his Breezango partner, Tyler Breeze, who was on the receiving end of an attack at the hands of the Forgotten Sons. Crews made his return to take on Kushida in singles competition, and Dain made a brutal attack on Matt Riddle following Riddle's win over Arture Rass.
Fandango had been out of action after suffering a shoulder injury back in July 2018.
Tommaso Ciampa Undergoes Successful Surgery
NXT Champion Tommaso Ciampa has undergone successful neck surgery this past Thursday in Birmingham, Alabama, according to WWE.
Ciampa is expected to miss 3-6 months as he recovers from the surgery.
#NXTChampion @ProjectCiampa underwent anterior cervical fusion surgery to repair his injured neck.

WARNING: Graphic images ahead. https://t.co/4H8ymx0J7K

— WWE NXT (@WWENXT) March 8, 2019